Children not at increased risk of higher viral load compared to adults with COVID-19 infection: StudyThe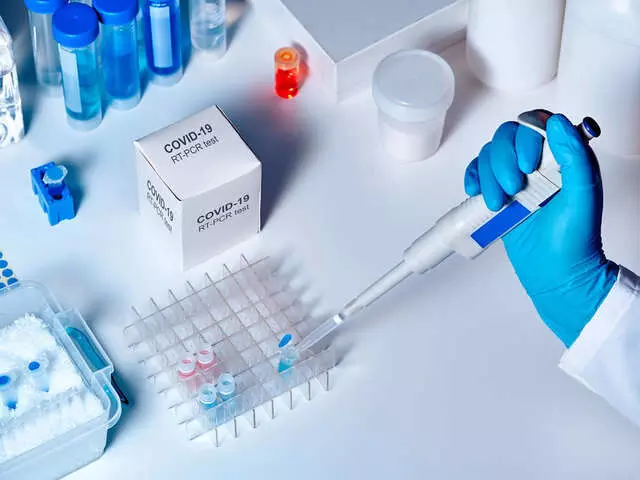 The role of children in community SARS-CoV-2 transmission remains poorly understood as most children with SARS-CoV-2 infection are asymptomatic or experience mild disease and also there is limited data on role of children in transmission of COVID-19. Chung et al found that symptomatic individuals had higher SARS-CoV-2 RNA levels (as indicated by lower mean cycle threshold values) compared with asymptomatic individuals regardless of age.

It has been identified that one potential driver of SARS-CoV-2 transmissibility is respiratory tract viral load, approximated by quantification of viral RNA levels via reverse transcription–polymerase chain reaction (RT-PCR) cycle threshold (Ct) values. Early studies have shown strong association between lower Ct values among symptomatic individuals and this observation has been supported by a growing body of evidence from larger community based studies in predominantly adult populations. Hence researchers from Washington school of Medicine have described the association between SARS-CoV-2 Ct values and symptoms in SARSCoV-2–positive children in King County, Washington; they also compared these findings between children and adults with SARS-CoV-2 infection.

In this cross-sectional study a total of 37067 samples were tested for SARS-CoV2 by RTPCR and 673 had positive results(1.8%) . 118 samples with insufficient clinical information were excluded and overall 555 children and adults with SARS-CoV2 confirmed by RTPCR were included in analysis.
Key findings of study are:
-Among 123(22.2%) positive children in this study, 50(40.7%) were younger than 5 years, 45(36.6%) were aged 5-11 years and 28(22.8%) were aged 12 to 17 years.
-Most children had no underlying medical conditions with few reported cases of asthma and seasonal allergy.
-Fewer children were symptomatic compared with adults[76 of 123 children(61.8%) vs 401 of 432 dults(92.8%), p<0.001]. Also fewer symptoms were in children compared with adults.
-Most common symptoms reported in children were runny or stuffy nose, fever, headache and cough ; while adults most frequently reported headache, fatigue and cough.
-Asymptomatic children were younger than symptomatic children (mean age of 6.2 years vs 8.3 years, p<0.001).
-Mean SARS-CoV2 Ct values between children and adults were not significantly different. Also no evidence of interaction by age and symptom status was found.
This study was unique in that participant-driven community-wide surveillance was instituted in a large metropolitan area using methods without direct participant contact and directed at persons who were not actively seeking medical care or follow-up.

Authors concluded-"In this community-based cross-sectional study, SARS-CoV-2 RNA levels, were significantly higher in symptomatic individuals than in asymptomatic individuals, also there were no significant differences in RNA levels in asymptomatic children vs asymptomatic adults or in symptomatic children vs symptomatic adults.
Source: Chung E, Chow EJ, Wilcox NC, Burstein R, Brandstetter E, Han PD, Fay K, Pfau B, Adler A, Lacombe K, Lockwood CM, Uyeki TM, Shendure J, Duchin JS, Rieder MJ, Nickerson DA, Boeckh M, Famulare M, Hughes JP, Starita LM, Bedford T, Englund JA, Chu HY. Comparison of Symptoms and RNA Levels in Children and Adults With SARS-CoV-2 Infection in the Community Setting. JAMA Pediatr. 2021 Jun 11. doi: 10.1001/jamapediatrics.2021.2025.
Source : JAMA pediatrics