Ranitidine Use in Drug-Induced Gastritis-Here's What Experts Say !!!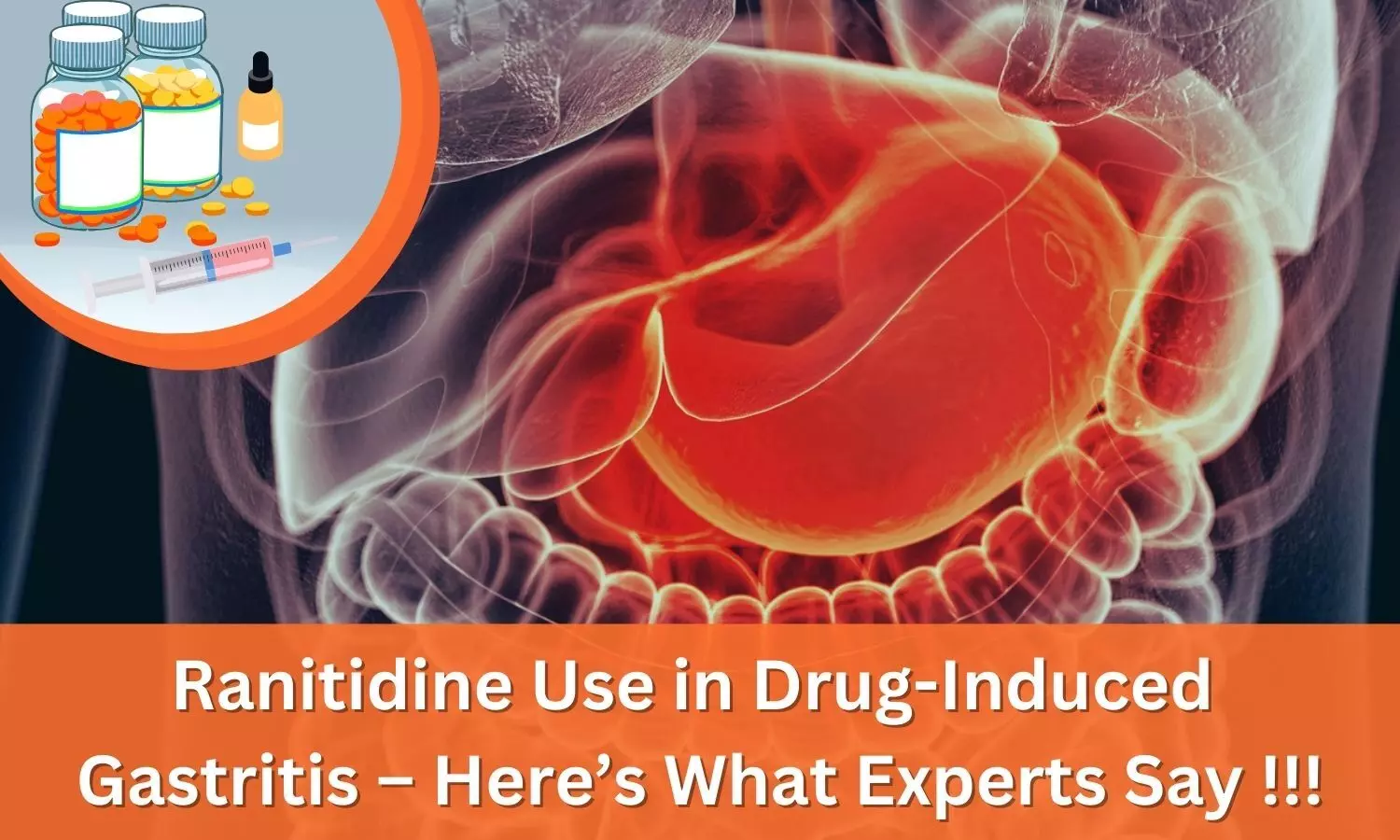 Gastritis is a common condition encountered in pediatric practice presenting with symptoms of abdominal pain, nausea, and vomiting. (1) While there are different aetiologies for gastritis in children, drug-induced gastritis is identified as one of the most common cause. It generally results from commonly used drugs such as non-steroidal anti-inflammatory drugs (NSAIDs), antibiotics, steroids, zinc, iron preparations etc. (1,2) Antibiotics are prescribed to more than one-third of pediatric patients in Indian outpatient settings. (3)
There is an urgent need for prompt intervention to ensure rapid symptomatic relief in the pediatric population. However, there is a gap in recommendations for drug-induced gastritis, especially in pediatric patients.
In order to bridge this gap, a panel of thirteen Indian pediatricians and pediatric gastroenterologists formed clinical practice-based recommendations on Ranitidine, a histamine H2 receptor antagonist in drug-induced gastritis for pediatric patients. The consensus statements were formulated with respect to clinical applicability, benefits, efficacy, and safety of Ranitidine in pediatric patients. (1)
Published in the 10th issue of the International Journal of Contemporary Paediatrics this year, the consensus was achieved using the Delphi method. (1)
The experts recommend the use of Ranitidine in drug-induced gastritis in pediatric settings and the noteworthy highlights are as follows: (1)
Commonly used drugs in pediatric practice like antibiotics, NSAIDs, steroids, iron, and zinc preparations can cause gastritis.
Ranitidine has a rapid onset of action compared to proton pump inhibitors (PPIs) and can be helpful for immediate relief of symptoms of gastritis.
Ranitidine is preferred for on-demand use to relieve the symptoms of gastritis.
Causes of Drug-Induced Gastritis
One of the recommendations stated that antibiotics, NSAIDs, steroids, and iron and zinc preparations, are the major causes of drug-induced gastritis in children. (1) This recommendation finds its basis in evidence from various descriptive studies.
Speaking to Medical Dialogues, Dr. Lalit Bharadia, Consultant Pediatric Gastroenterologist, Santokba Durlabhji Memorial Hospital (SDMH), Jaipur, an expert on the panel of consensus paper, said-
"There are numerous drugs like NSAIDs, steroids, and anti-tuberculous drugs which are known to cause gastritis or gastritis-like symptoms such as abdominal pain, nausea, and vomiting in children. In cases where the administration of these drugs is essential, simultaneous acid suppression therapy becomes a necessity. Ranitidine scores higher over PPIs because of rapid onset of action and relatively fewer drug interactions".
"Ranitidine can be easily used in all cases irrespective of whether acid suppression is required as preventive or curative therapy", he added.
Rapid Onset of Action of Ranitidine
The consensus statement also noted Ranitidine is a better alternative to PPIs in drug-induced gastritis in children for prompt relief, citing Ranitidine's rapid onset of action, compared to PPIs. (1)
Dr. Raju C. Shah, Medical Director, Ankur Institute of Child Health, Ahmedabad, another expert said, "Rapid onset of action of Ranitidine makes it extremely useful in pediatric cases.
Ranitidine starts working within 30 minutes. However, PPIs have a relatively slower onset of action and take around 3 days to show its optimum effect.
Dr. Shah also highlighted pediatric conditions where Ranitidine is preferred over PPIs in children.
"PPIs should be avoided in cases where the child has pre-existing clinical conditions like diarrhea, renal insufficiency, or liver damage. Ranitidine is a much safer option in such cases", he commented.
The On-demand Edge of Ranitidine
Dr. Somashekara H R, Consultant Pediatric Hepatologist & Gastroenterologist Gleneagles Global Health City Perumbakkam, Chennai, stressed on pediatricians' preference towards Ranitidine for on-demand use in gastritis.
"On-demand use generally requires a drug that can act fast to impart symptomatic relief to the patient. In this regard, Ranitidine proves better than PPIs because of difference in their mode of action," he elaborated.
"Proton pumps are stimulated by mere smell or taste of food. But PPIs do not inhibit all proton pumps immediately and are therefore slow to act. Owing to a different site of action, this is not the case with Ranitidine. Ranitidine is thus preferred for on-demand use drug-induced gastritis in children is permissible independent of meals which is not fixed in infants and children for obvious reasons", Dr. Somashekara added.
Dr. Somashekara H. R. reiterated that Ranitidine has the potential to raise intragastric pH to above 4 within minutes. With this, it becomes the preferred treatment option in complicated cases as well.
References:
1. Pai UA, Kesavelu D, Shah AK, Manglik AK, Wadhwa A, Acharya B, et al. Ranitidine use in pediatrics: current evidence-based review and recommendations. Int J Contemp Pediatr 2022;9:987-97.https://dx.doi.org/10.18203/2349-3291.ijcp20222434
2. Mohsen S, Dickinson JA, Somayaji R. Update on the adverse effects of antimicrobial therapies in community practice. Can Fam Physician. 2020;66(9):651-659.
3. Gedam, D. & Patel, Utsav & Verma, Mamta & Gedam, Swapnil & Chourishi, A.. (2012). Drug prescription pattern in pediatric out patient department in a teaching hospital in central India. International Journal of Pharmaceutical Sciences Review and Research. 17. 42-45.