Water soluble vitamin A has no significant effect on BPD in preterm infants: Study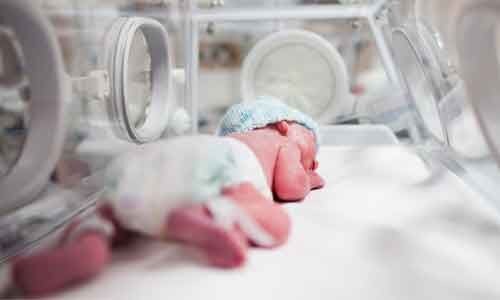 According to recent findings of a study ,published in Pediatrics, Enteral water-soluble vitamin A supplementation improves plasma retinol levels in extremely preterm infants but does not reduce the severity of BPD.

Bronchopulmonary dysplasia (BPD) is a major respiratory morbidity associated with premature birth and affects 41% of the infants born before 28 weeks of gestational age [1]. BPD is associated with significant long-term health-consequences, which may persist to school age and adolescence. The current armamentarium for prevention of BPD includes surfactant, caffeine, lung protective ventilation strategies, and targeted oxygen saturation. BPD remains a heavy burden on healthcare resources despite current integrated approaches to therapy for BPD.

Accumulating Evidence suggests that intramuscular vitamin A reduces the risk of bronchopulmonary dysplasia (BPD) in preterm infants. Intramuscular (IM) vitamin A supplementation decreases the incidence of BPD in VLBW infants.
Taking a cue from such studies, Researchers undertook the study with the objective to compare enteral water-soluble vitamin A with placebo supplementation to reduce the severity of BPD in extremely preterm infants.
As for the study design, they conducted a double-blind randomized controlled trial in infants <28 weeks' gestation who were to receive either enteral water-soluble vitamin A (5000 IU per day) or a placebo. Supplementation was started within 24 hours of introduction of feeds and continued until 34 weeks' postmenstrual age (PMA). The primary outcome was the severity of BPD, assessed by using the right shift of the pulse oximeter saturation versus the inspired oxygen pressure curve.
Data analysis revealed the following facts.
A total of 188 infants were randomly assigned.
The mean ± SD birth weight (852 ± 201 vs 852 ± 211 g) and gestation (25.8 ± 1.49 vs 26.0 ± 1.39 weeks) were comparable between the vitamin A and placebo groups.
There was no difference in the right shift (median [25th–75th percentiles]) of the pulse oximeter saturation versus inspired oxygen pressure curve (in kilopascals) between the vitamin A (11.1 [9.5–13.7]) and placebo groups (10.7 [9.5–13.1]) (P = .73).
Enteral vitamin A did not affect diagnosis of BPD or other clinical outcomes.
Plasma retinol levels were significantly higher in the vitamin A group versus the placebo group on day 28 and at 34 weeks' PMA.
For the full article follow the link: https://doi.org/10.1542/peds.2020-009985
Primary source: Pediatrics
Source : Pediatrics