Pfizer and IIT-Delhi launch incubator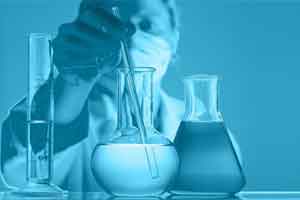 Pfizer
and IIT-Delhi have together launched an incubation accelerator initiative at the later's campus for Indian startup companies as well as individuals.
Christened "The Pfizer IIT-Delhi Innovation and IP Program", it comprises two components.
For innovators seeking comprehensive support to translate their healthcare ideas into patents, the programme will provide two years of residential incubation at IIT-Delhi, funding of up to Rs.50 lakh for each innovator, mentoring support from IIT-Delhi's faculty, access to infrastructure and prototyping laboratories, IP search and filing services, guidance from Pfizer's global experts, and access to venture capitalists and other industry linkages.
For innovators who already have a ready proof of concept and are seeking to obtain a patent, the programme will provide access to IP attorneys and services and cover the patent fee.
The programme will invite two rounds of proposals during 2015-2016. Call for proposals for the first round will open from November 27 until January 15, 2016.
An independent panel of subject matter experts will review and shortlist the potential incubates while the Technology Business Incubator Unit board at IIT Delhi
Delhi will make the final selection of individuals and startups.
Two rounds of proposals will be invited during 2015-16. Call for proposals for the first round will open on November 27 and will remain open until January 15, 2016, as reported by the Hindu Business Line.
"The objective of this project is to create awareness about innovations in the field of healthcare developed by Indians. Our efforts are in sync with the government's priority of creating a vibrant innovation system in the country and intend to enhance the creation of intellectual property," said S Sridhar, executive director, Pfizer India, as reported by
Financial Chronicle
.
Speaking on the occasion, "Accelerating manufacturing is a key challenge in India. In order to become the hub of design and innovation, we must ensure that project initiators find adequate funding from investors and venture capitalists. Also, sufficient incubation centres must be set up, which provide good mentoring to the young innovators."