PGI Chandigarh: High Court rejects CAT order on seniority of doctors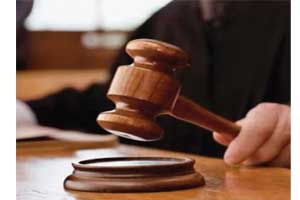 Chandigarh: The Punjab and Haryana High Court recently dismissed the Central Administrative Tribunal (CAT) bench order that had earlier set aside Post Graduate Institute of Medical Sciences' (PGI) order concerning seniority and promotion of its doctors.
The case concerned one Surgeon at the prestigious institute Dr Behra, who had joined the medical college in the department of Sugery 1995 as an Assistant Professor. Over the next few years, he got two promotions under to Assessment Promotion Scheme first as an Associate Professor and later to a post of additional Professor
In 2002, the three posts for professor were released in the department. An advertisement to fill up one of these posts was issued by the PGI on October 15, 2004.
According to a TOI report , three doctors including Dr Behra, all belonging to the institute applied for the vacancies. In his petition Dr Behra added that he was the only one that was selected. However, in his appeal to the CAT, he informed that the two other doctors Dr Singh and Dr Verma were given promotion under the APS scheme at the last minute in order to make them eligible for the post and finally the two were appointed to the post, while Dr Behra was not given appointment
Read Also: DNB Degree NOT Sufficient: CAT sets aside appointment of AIIMS Assistant Professor
The petitioner moved to the PGI authorities on August 19, 2016 to submit a representation regarding the matter and asked to declare him senior to the other two doctors. However, the PGI rejected the representation on January 4, 2017.
He then approached the Central Administrative Tribunal regarding the issue. The administrative tribunal gave its order in favour of the petitioner.
The case was once again challenged in the High Court by the PGI authorities. Ruling against Dr Behra, the HC dismissed the order by Central Administrative Tribunal.
The court rejected the Tribunal order on two grounds. Firstly it held the tribunal wrong on the grounds of Limitation- in entertaining the petition with so much delay. The court also held the doctors argument wrong stating that the doctor was challenging the APS scheme for others while he himself had been the beneficiary of the same scheme in the past.
TOI
 quotes the High Court order as reading:
"We are of the view that in the facts and circumstances of the case, the tribunal was unable to justify in entertaining the petition and the same was liable to be dismissed on the ground of limitation and delay and laches. Further, the respondent no 1 was estopped from challenging the grant of retrospective seniority to other respondents with effect from the date of their eligibility under the Assessment Promotion Scheme (APS) being himself a beneficiary of retrospective promotion under that scheme at an earlier stage in his service career. It is well settled that disputes relating to seniority cannot be permitted to be raised at a belated stage."

The court order also elaborated that it had come on record that the respondent no 1 was promoted under the APS scheme as associate professor on September 29, 2000, with retrospective effect from July 1, 1999, and then again on the post of additional professor (general surgery) with retrospective effect from July 1, 2003. Being a beneficiary of the retrospective promotion under the scheme, he is estopped from challenging the grant of similar benefit to others. Thus, we are of the view that the tribunal has wrongly entertained the OA, which was liable to have been dismissed on the grounds of limitation and delay. Consequently, there was no occasion for the tribunal to adjudicate on the case on merits. Accordingly, these writ petitions are allowed. The order of the tribunal is set aside."