Police to be sensitised on doctors protection Act: Minister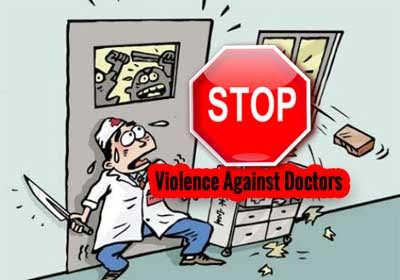 Mumbai: The police in Maharashtra will be sensitised on invoking a special law meant to protect doctors and deal with cases of attack on them, a Minister said.
Doctors have complained the police does not book the accused in such cases under the Maharashtra Medicare Service Persons and Medicare Service Institutions (Prevention of Violence and Damage of Property) Act, 2010.
"The government has taken the issue of attacks on doctors very seriously. Wherever there are police outposts, the government has provided additional personnel to deal with such cases," Minister of State for Home Ranjit Patil said.
As per the Act, an attack on a doctor attracts jail term of up to three years and a fine of Rs 50,000.
"There is already a law in place which provides for three-year imprisonment for anyone attacking a doctor. But, this law is often not applied because police officials are unaware about it and also due to pressure on them from relatives of patients," said Sagar Mundada, Indian Medical Association Youth Wing Chairman, Maharashtra.
According to him, there have been around 55 cases of attacks on doctors in the last 3 years.
Late last month, residents doctors in the state went on a strike to protest a spate of attacks on their colleagues by relatives of patients. The strike was called off after the government assured them of security at their workplaces.
"Doctors are routinely held to ransom by relatives of patients," said Ramen Goel, director of bariatric surgery at Wockhardt Hospitals.
Vijay D'Silva of Mumbai's Asian Heart said doctors cannot work in an environment where they feel constant threat to their lives. "Laws meant for their protection should be implemented effectively."
Goel said if violence against doctors continues, they might stop accepting complicated medical cases.
"The government is in the process of providing 1100- 1200 additional police personnel for deployment in OPDs and casualty departments (of state-run hospitals)," he added.
Patil said in case of private hospitals, the Quick Response Teams have been notified to immediately reach a place where an assault has occurred and take necessary action.
The minister said the police will be sensitised about the 2010 Act and asked to seriously deal with cases of assault on medical professionals.