President calls for public private partnership in healthcare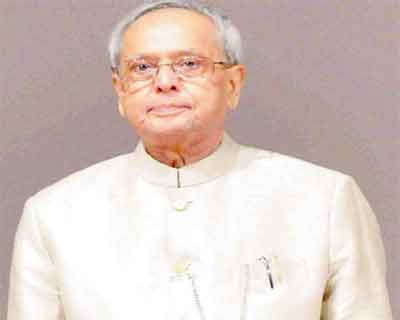 Hyderabad: President Pranab Mukherjee called for public private partnership to overcome deficiencies in healthcare infrastructure in the country.
Expressing concern over the deficiencies in the healthcare infrastructure, he said the only long-lasting solution was to create cooperative structures comprising the government and private stake holders as well as civil society.
In his address at the inauguration of Bansilal Malani College of Nursing established by NGO Mahila Dakshata Samiti, the President said the developmental goals of health, education and livelihood cannot be achieved by the government alone and such co-operative structures were relevant for all these sectors.
He noted that there is a phenomenal shortage of about 2.4 million nurses with their numbers decreased from about 1.65 million in 2009 to about 1.56 million in 2015.
"This indicated a worrisome trend. At the same time, our infrastructure also comprises of just 1.53 lakh sub-centres, 85,000 PHCs (Primary Helath Centres) and about 5,000 Community Health Centres in a nation of 130 crore people living in more than 5,000 towns and 6.4 lakh villages," he said.
"It is essential to look for models wherein all stakeholders participate rather than the government alone," he added.
The President praised the leading role played by the Mahila Dakshata Samiti in women's empowerment, recalling the contributions of the Samiti's founding members such as Suman Krishankant, Pramila Dandavate and Mridula Sinha, now the Governor of Goa.
"Real empowerment of women would be possible only through education, encouragement of economic self-dependence and provision of opportunities enabling the unfolding of one's full potential.
"It is unfortunate that today when average overall literacy in India was 74 per cent, women's literacy is less than 65 per cent," Mukherjee said.
"A society which does not empower its women will end up as a loser. Renewed efforts in this direction are needed," he added.