Promoting AYUSH: Ministry of AYUSH organises Conference of Health ministers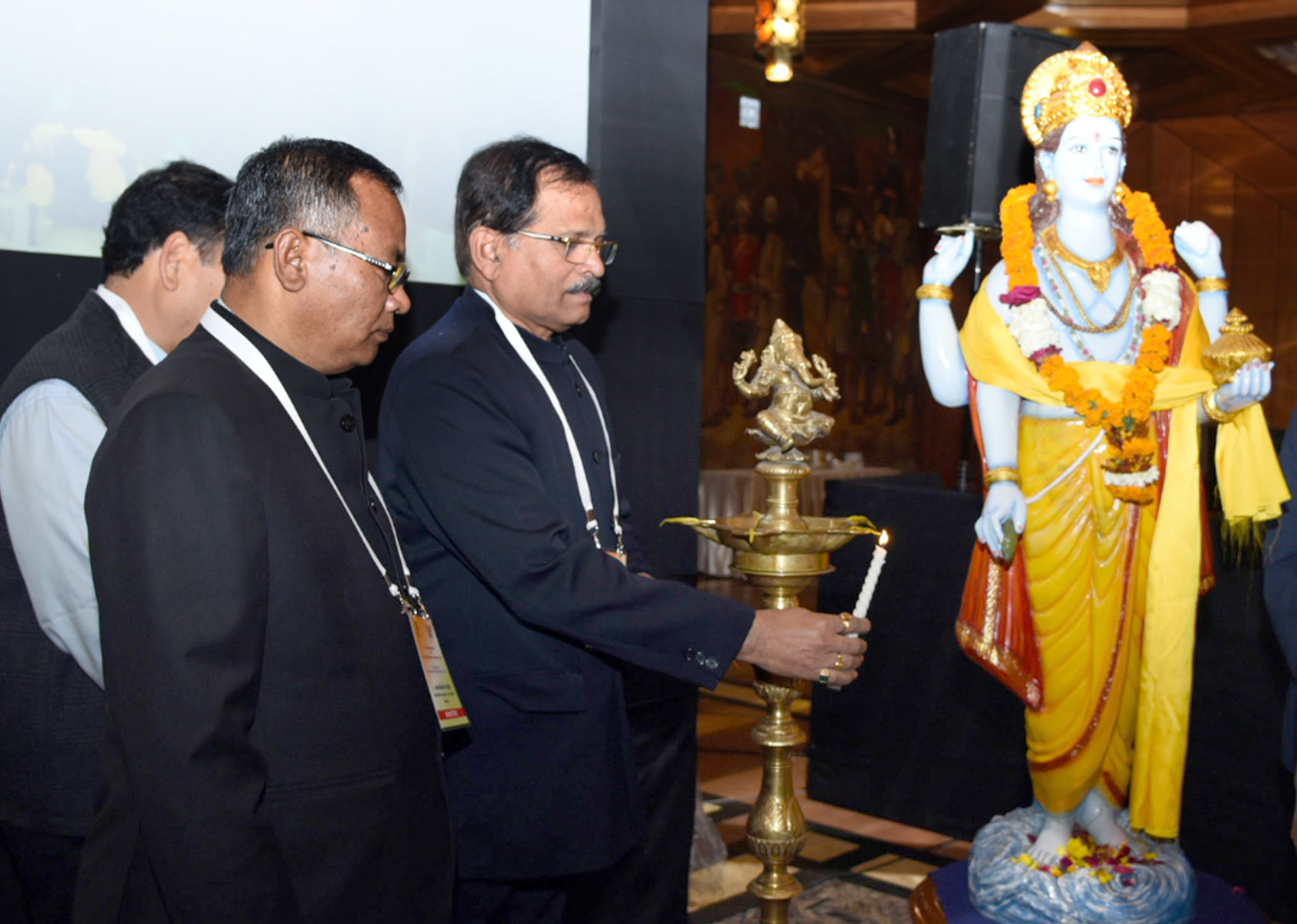 New Delhi: The Minister of State for AYUSH, Shri Shripad Yesso Naik inaugurated the fourth Conference of AYUSH/Health Ministers of States/UTs. the conference was organised by the Ministry of AYUSH with a purpose to provide an opportunity to States/UT to interact with each other for the development of AYUSH sector.
The conference was attended by AYUSH/Health Ministers/Secretaries and officials from 29 States/UTs, senior officials of AYUSH Ministry and representatives of AYUSH organizations.
The State health authorities pointed out their problems in the implementation of various programmes and schemes of AYUSH and concerned officers of Ministry of AYUSH addressed their issues. The theme of the conference was to share the views, opinions, difficulties and experiences by the States / UTs in respect of AYUSH and to move forward progressively in the promotion of these medical systems. The conference also took stock of where the States and UTs presently stand and how to mainstream AYUSH and also the required actions in this regard.
In his inaugural address, the AYUSH Minister said that States and Union Territories are important partners in the journey of Ministry of AYUSH for the promotion of Traditional systems of medicine.
Shri Naik informed that the public health delivery system has been of highest priority. We look forward to an effective integration in the National progress related to health. The AYUSH Minister further said that financial support is being extended to all States and Union Territories under National AYUSH Mission (NAM) Scheme for up gradation of infrastructure and manpower in the AYUSH institutions.
He informed that 12500 health and wellness centres need to be identified across the country for rendering AYUSH services to the people at grass-root level, with preventive health care will be the primary concern. He further informed that Research Councils under Ministry of AYUSH are conducting National Programme for Prevention and Control of Cancer, Diabetes, Cardiovascular Disease and Stroke (NPCDCS) in states. CCRAS is conducting NPCDCS programme in three states, namely Surendra Nagar Distt., Gujarat; Bhilwara Distt., Rajasthan and in Gaya, Bihar. Similarly, CCRH is implementing the programme in Darjeeling District in West Bengal and Krishna District in Andhra Pradesh. The results are encouraging and would be scaled up.
The conference also reviewed the progress made by the States and UTs in the implementation of the Centrally Sponsored Scheme of the National AYUSH Mission (NAM).