Provision for Free life-saving drugs like insulin at Govt Hospitals: HC asks Govt to Respond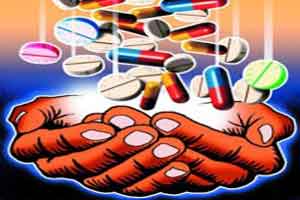 Chennai: The Madras high court issued notice to the Tamil Nadu Health and Family Welfare Secretary on a PIL seeking provision of emergency life-saving drugs like insulin free of cost in all government hospitals in the state.
A division bench comprising Justice R Subbaiah and Justice C Saravanan issued the notice on the public interest litigation from G Devarajan and posted the matter for further hearing after two weeks.
The petitioner submitted thousands of diabetics visithospitals every day for outpatient treatment while the number of people affected by diabetes was increasing every year.
He said the average monthly medical expenses for a diabetic was anywhere between Rs 3,000 and Rs 8,000.
The petitioner said several state governments, including Uttar Pradesh and New Delhi, had decided to provide medicines to the diabetics free of cost at government-run health centres.
He also said the cost of treatment of diabetes could be linked to the chief minister's comprehensive health insurance scheme.