Injectable antipsychotics may be solution to poor drug adherence in India: Study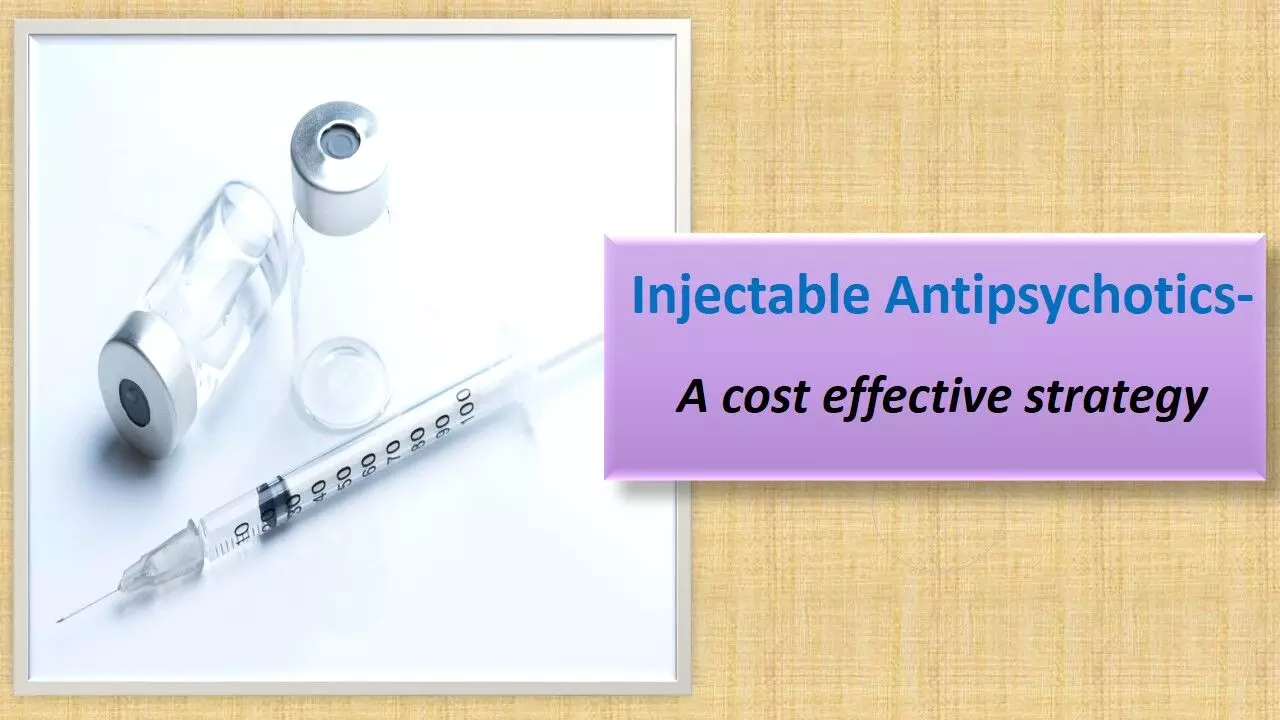 There is a dearth of knowledge regarding the usage of first-generation long-acting injectable (LAI) antipsychotics in children and adolescents, despite their off-label use, in low and middle-income countries. A study published in The Asian Journal of Psychiatry by Preeti Jacob et al. explores the use of first generation anti-psychotics as long acting injectables (LAI) in this regard.

The onset of psychosis, both affective and non-affective, has a well known peak in adolescence. It has also been relatively well established that the longer the duration of untreated illness, especially in adolescence, the more significant its impact not just on the course and outcome of the illness but also on overall functioning.
The first five years of severe mental illness such as Schizophrenia, also known as the critical period, have a significant impact on long-term clinical and psychosocial outcomes. At times, an appropriate early diagnosis and instituting effective management alone is not enough to maintain improvement in chronic illnesses such as psychosis; medication adherence has a significant role to play.
Medication non-adherence and discontinuation are frequently observed in Schizophrenia. Long-acting injectable antipsychotics (LAI), both first and second generation, have been known to improve adherence in severe mental illnesses.
Jacob et al conducted this retrospective study, regarding the use of first-generation LAI antipsychotics in children and adolescents with serious and often chronic mental illnesses from a society where apart from efficacy and safety, affordability of the medication is also a significant consideration.
The study included case records of subjects less than 18 years of age who received any first-generation LAI antipsychotics in the last 10 years. Details documented for the study from the records included ICD-10 diagnoses, clinical profile, indication for use, medication details, severity of illness, improvement, and global functioning.
It was found that 45 subjects (55.3 % male) received first-generation LAI antipsychotics during the study period. All subjects were diagnosed to have serious mental illnesses, with Schizophrenia (52.6 %) and Bipolar Affective Disorder (31.6 %) being the most common diagnoses.
At baseline, according to Clinical Global Impressions Severity (CGI-S) scale, a majority (94.7 %) were severely or markedly ill. Fluphenazine decanoate (60.5 %), flupenthixol decanoate (34.2 %), and zuclopenthixol decanoate (18.4 %) were the first- generation LAI antipsychotics used. Nearly half the subjects (47.4 %) experienced at least one acute adverse event. The most common acute adverse events noted included tremors, rigidity, sialorrhea, and bradykinesia. 31/34 subjects showed improvement at follow-up.
This retrospective audit on first-generation LAI antipsychotics has thrown light on a valuable but underutilized therapeutic strategy for children and adolescents with serious mental illnesses who are significantly ill.
In the present study, LAI was prescribed by child and adolescent consultant psychiatrists to treat children and adolescents who had failed or partially responded to multiple oral antipsychotic trials (65.8 %).
These first-generation LAI antipsychotics are extremely economical in the Indian context. The cost of medications is usually borne out-of-pocket, with the inability to purchase the medications often being a reason for non-adherence. Although such therapy provides considerable cost benefit but it is notable that nearly half the population experienced at least one documented adverse event, mostly extrapyramidal, making it necessary to evaluate for these adverse events strictly, both in the short and long-term.
There is an urgent need for further studies with this therapeutic strategy, especially concerning their safety in the short and long-term as well as their efficacy vis-a-vis oral antipsychotics in the child and adolescent population.
Source: The Asian Journal of Psychiatry: https://doi.org/10.1016/j.ajp.2021.102663