Understanding Risk of Hypertension in Smoking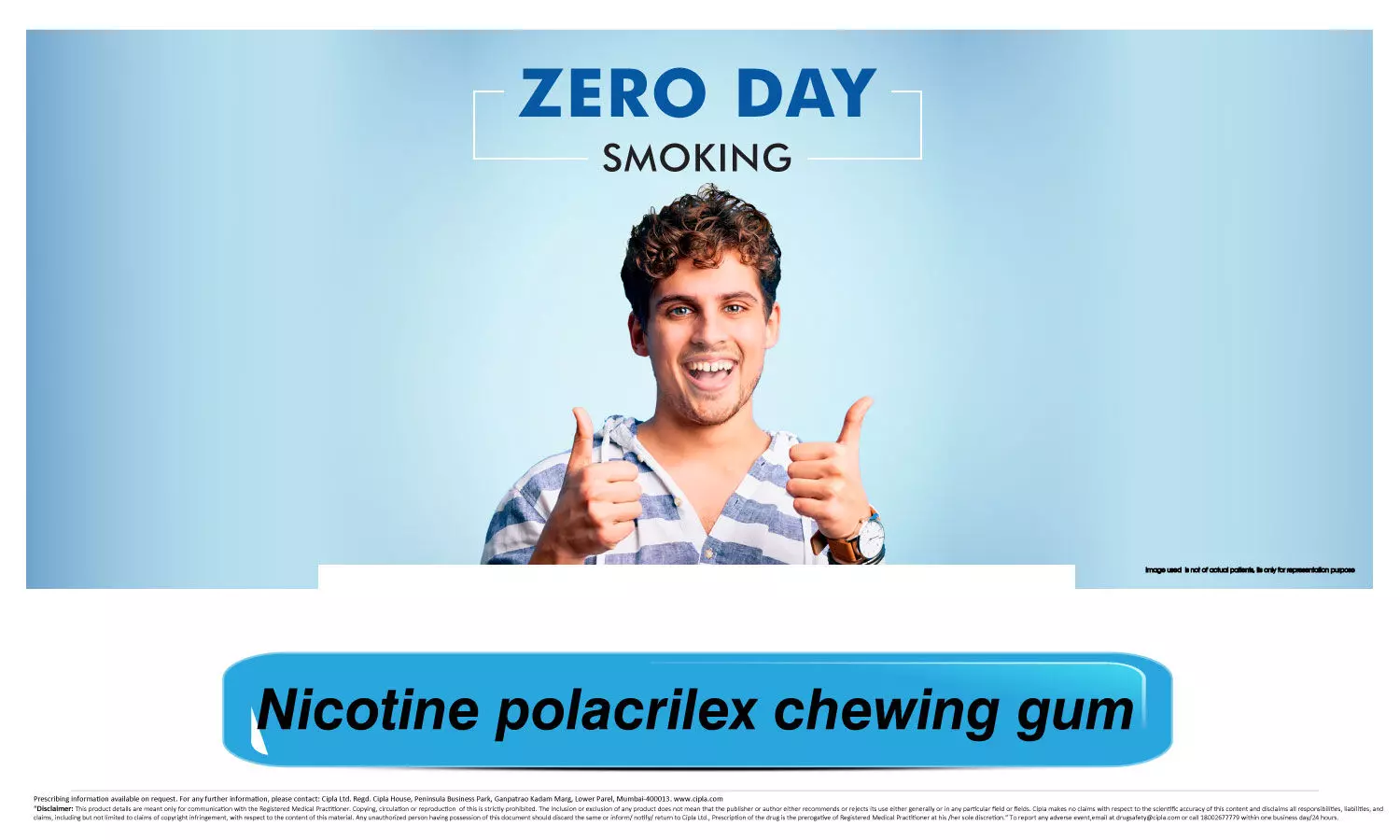 High systolic blood pressure and tobacco consumption (smoked, secondhand, and chewing) are the two leading risk factors attributable to deaths worldwide (1). The absolute number of tobacco smokers has increased due to population growth, despite a decrease in the age-adjusted prevalence of smoking globally (2). Consequently, from both a population perspective and a patient perspective, the joint occurrence of tobacco smoking and elevated blood pressure has enormous health consequences. The following review discusses the various effects of smoking on the incidence and progression of hypertension, the occurrence of masked hypertension in apparently healthy individuals, and summarised steps to smoking cessation and its benefit in patients with coexisting hypertension.

Tobacco Smoking and Blood Pressure

The effects of tobacco smoking on blood pressure are complex, with evidence that tobacco smoking increases blood pressure acutely and increases the risk of renovascular, malignant, and masked hypertension. In addition, the chronic effects of smoking have also been incriminated in the causation and progression of hypertension (3).
Acute effects of tobacco smoking — The acute effects of tobacco smoking are related to sympathetic nervous system overactivity, which leads to an increase in blood pressure, heart rate, myocardial contractility, and myocardial oxygen consumption. Nicotine acts as an adrenergic agonist, mediating local and systemic catecholamine release and possibly the release of vasopressin (4). As an example, in one study of normotensive smokers, the average elevation in systolic pressure after the first cigarette of the day was approximately 20 mmHg (5).
Blood pressure began to fall 10 to 15 minutes after smoking ceased, and no pressor effect was detected after 30 minutes. However, if smoking was continued (eg, one cigarette every 15 minutes for an hour), blood pressure remained elevated (5).
Is a normal office BP reading really "normal"?
A heavy smoker may occasionally have normal office BP readings. The effects of smoking on BP are not always as explicit as in the above studies.
Paradoxically, several epidemiological studies have found that BP levels among cigarette smokers were the same as or lower than those of nonsmokers (6,7). However, in a study of 24-hour ambulatory BP monitoring, smokers maintained a higher mean daytime ambulatory systolic BP (SBP) than nonsmokers, even though office BP levels were similar (8). These findings reflect the fact that patients do not smoke during measurement of office BPs and hence the BP that is recorded may not represent the subject's usual BP. 24 hour ambulatory recording in such cases may aid in the diagnosis of masked hypertension.
Chronic effects of tobacco smoking — Despite uncertain chronic effects on blood pressure, tobacco smoking has effects on other conditions related to blood pressure:
●Tobacco smoking increases arterial stiffness, which may persist for a decade after smoking cessation (9).
●Tobacco smoking increases the risk of renovascular hypertension (10).
●Tobacco smoking is associated with severe hypertensive retinopathy (often called "malignant hypertension") (11).
Impact on End-Organ Damage in Hypertensives:
Smoking markedly increases the risk of atherosclerotic cardiovascular events (12) and end-stage kidney disease in hypertensive patients (13,14). The mechanism underlying the adverse effect on kidney function is unclear but may be related to smoking-induced, transient increases in systemic blood pressure that are then transmitted to the glomerulus, resulting in glomerular hypertension.
A study carried out by Verdecchia et.al investigated the relationship between cigarette smoking and left ventricular mass in individuals with essential hypertension. They concluded that in patients with essential hypertension, heavy cigarette smoking is tied with a definite increase in left ventricular mass through a rise in whole-day blood pressure (15).

Hypertension and smoking both act hand in hand to raise the future risk of atherosclerotic arterial disease. Smoking accelerates atheromas, especially at the level of carotid, intracerebral and coronary arteries. Atherosclerotic disease in smokers develops approximately 10 years earlier than in non-smokers (16).
Effect of Smoking Cessation on BP
The benefits of quitting cigarette smoking (and tobacco use of any variety) on BP are firmly established but perhaps less well known and accepted amongst the general public. A study by Tsai et al revealed that during the smoking cessation program, both systolic and diastolic blood pressure improved significantly in the whole cohort (17).

Andriani et al also demonstrated in their retrospective analysis that during 15 years of follow-up, male and female smokers who decided to quit had the largest change of SBP (adjusted mean=16.64 mm Hg, 24.78 mm Hg respectively) (18).
Oncken et al prospectively evaluated the impact of smoking cessation on the clinic and ambulatory BP and heart rate (HR) in stage 1 hypertensive and normotensive postmenopausal women. Authors found that smoking cessation reduces systolic BP and HR during the daytime when patients typically smoke. These hemodynamic changes are due in part to reductions in sympathetic nervous system activity (19).
How to help my patients quit?

All individuals who smoke should be advised to quit smoking. For those who are willing to quit, a combination of behavioral support and pharmacologic therapy is recommended.
In this regard, nicotine replacement therapy constitutes the first line of management. The goal of NRT is to relieve nicotine withdrawal symptoms by providing nicotine without the use of tobacco, while the individual breaks the behavior of cigarette smoking (20). In randomized trials, all individual NRT products have been found to be superior to placebo, increasing quit rates up to twofold (21,22).
The consensus among experts is that single-agent NRT is less effective than combining the long-acting patch with a short-acting form such as gum, lozenge, or inhaler (23). In a meta-analysis of 14 randomized trials, the use of a nicotine patch combined with a short-acting NRT product (gum, spray, or inhaler) was more effective than a single type of NRT (24).
Key Words:
Smoking has both acute and chronic effects on BP.

Hypertensive smokers are more likely to develop severe forms of hypertension, including malignant and renovascular hypertension.
Smoking cessation reverses the detrimental changes in BP of chronic smokers.
NRT constitutes the first line of management along with behavioral therapy for patients seeking a cessation program.
References

1. GBD 2019 Risk Factors Collaborators. Global burden of 87 risk factors in 204 countries and territories, 1990–2019: a systematic analysis for the Global Burden of Disease Study 2019. The Lancet. 17 October 2020. doi:10.1016/S0140-6736(20)30752-2.
2. GBD 2015 Tobacco Collaborators. Smoking prevalence and attributable disease burden in 195 countries and territories, 1990-2015: a systematic analysis from the Global Burden of Disease Study 2015. Lancet 2017; 389:
3. https://www.uptodate.com/contents/smoking-and-hypertension#H4036205542
4. Cryer PE, Haymond MW, Santiago JV, Shah SD. Norepinephrine and epinephrine release and adrenergic mediation of smoking-associated hemodynamic and metabolic events. N Engl J Med.1976; 295:573–577.
5. Groppelli A, Giorgi DM, Omboni S, et al. Persistent blood pressure increase induced by heavy smoking. J Hypertens 1992; 10:495.
6. Berglund G, Wilhelmsen L. Factors related to blood pressure in a general population sample of Swedish men. Acta Med Scand.1975; 198:291–298.
7. Seltzer CC. Effect of smoking on blood pressure. Am Heart J.1974; 87:558–564.
8. Mann SJ, James GD, Wang RS, Pickering TG. Elevation of ambulatory systolic blood pressure in hypertensive smokers: a case-control study. JAMA.1991; 265:2226–2228.
9. Jatoi NA, Jerrard-Dunne P, Feely J, Mahmud A. Impact of smoking and smoking cessation on arterial stiffness and aortic wave reflection in hypertension. Hypertension 2007; 49:981.
10. Mackay A, Brown JJ, Cumming AM, et al. Smoking and renal artery stenosis. Br Med J 1979; 2:770.
11. Tuomilehto J, Elo J, Nissinen A. Smoking among patients with malignant hypertension. Br Med J (Clin Res Ed) 1982; 284:1086.
12. Ambrose JA, Barua RS. The pathophysiology of cigarette smoking and cardiovascular disease: an update. J Am Coll Cardiol 2004; 43:1731.
13. Orth SR. Smoking and the kidney. J Am Soc Nephrol 2002; 13:1663.
14. Grams ME, Sang Y, Levey AS, et al. Kidney-Failure Risk Projection for the Living Kidney-Donor Candidate. N Engl J Med 2016; 374:411.
15. Verdecchia P, Schillaci G, Borgioni C, et al. Cigarette smoking, ambulatory blood pressure and cardiac hypertrophy in essential hypertension. J Hypertens 1995; 13: 1209-15.
16. Zieske AW, Malcom GT, Strong JP. Natural history and risk factors of atherosclerosis in children and youth: the PDAY study. Pediatr Pathol Mol Med 2002; 21: 213-37.
17. Tsai, S. Y., Huang, W. H., Chan, H. L., & Hwang, L. C. (2021). The role of smoking cessation programs in lowering blood pressure: A retrospective cohort study. Tobacco induced diseases, 19, 82. https://doi.org/10.18332/tid/142664
18. H, Kosasih RI, Putri S, et alEffects of changes in smoking status on blood pressure among adult males and females in Indonesia: a 15-year population-based cohort study BMJ Open 2020;10:e038021.
19. Cheryl A. Oncken, William B. White, Judith L. Cooney, Jeffrey R. Van Kirk, Jasjit S. Ahluwalia, Sharon Giacco, Impact of smoking cessation on ambulatory blood pressure and heart rate in postmenopausal women, American Journal of Hypertension, Volume 14, Issue 9, September 2001, Pages 942–949.
20. https://www.uptodate.com/contents/pharmacotherapy-for-smoking-cessation-in-adults?topicRef=1504&source=see_link#H13311131
21. Patnode CD, Henderson JT, Coppola EL, et al. Interventions for Tobacco Cessation in Adults, Including Pregnant Persons: Updated Evidence Report and Systematic Review for the US Preventive Services Task Force. JAMA 2021; 325:280.
22. Cunningham JA, Kushnir V, Selby P, et al. Effect of Mailing Nicotine Patches on Tobacco Cessation Among Adult Smokers: A Randomized Clinical Trial. JAMA Intern Med 2016; 176:184.
23. Barua RS, Rigotti NA, Benowitz NL, et al. 2018 ACC Expert Consensus Decision Pathway on Tobacco Cessation Treatment: A Report of the American College of Cardiology Task Force on Clinical Expert Consensus Documents. J Am Coll Cardiol 2018; 72:3332.
24. Lindson N, Chepkin SC, Ye W, et al. Different doses, durations and modes of delivery of nicotine replacement therapy for smoking cessation. Cochrane Database Syst Rev 2019; 4:CD013308. M.B.B.S, M.D. Psychiatry
M.B.B.S, M.D. Psychiatry (Teerthanker Mahavir University, U.P.) Currently working as Senior Resident in Department of Psychiatry, Institute of Human Behaviour and Allied Sciences (IHBAS) Dilshad Garden, New Delhi. Actively involved in various research activities of the department.