Combatting allergic rhinitis-Why prefer Fexofenadine - Montelukast over Bilastine-Montelukast?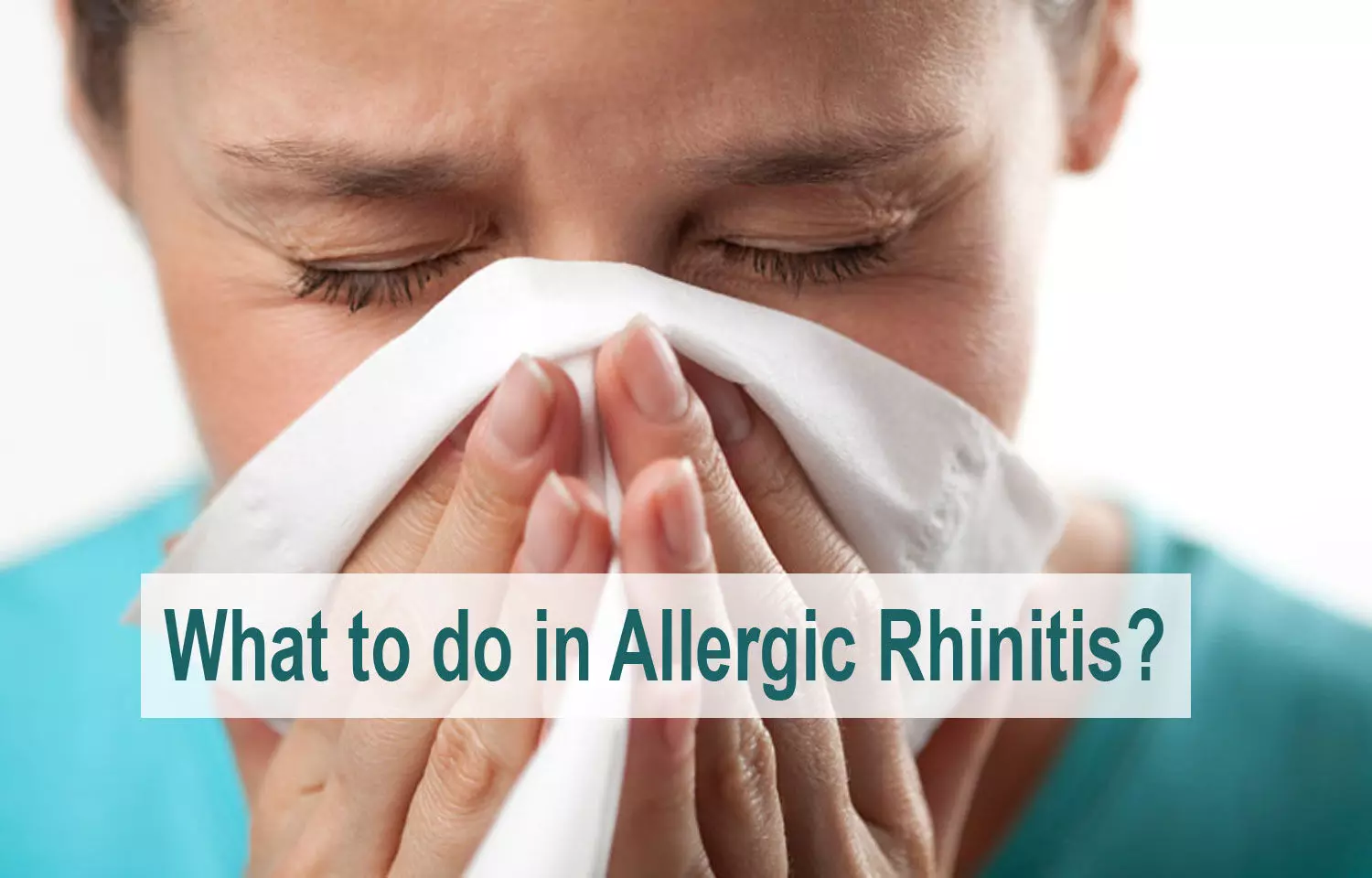 With the COVID restrictions getting unlocked in almost all states of India along with the approaching season of allergies, physicians across the country will be handling a surge in patients with allergy symptoms in the coming months. It is therefore imperative to select the better, evidence-based drugs that are available today.

Current medical practice has shifted gears from an empirical selection to an evidence-based algorithmic approach in almost all spheres of clinical practice.
In our last review, we presented an evidence-based comparison of fexofenadine-montelukast and levocetrizine-montelukast combinations and discussed how evidence suggested the superiority of the former.
In this review, we further our literature review to compare the newer bilastine-montelukast combination with the time-tested fexofenadine-montelukast compound.
A brief introduction to drug mechanisms:
Fexofenadine, the active metabolite of terfenadine, is a selective histamine H1 receptor antagonist that does not cross the blood-brain barrier and appears to display some anti-inflammatory properties. (1)
Bilastine is a new second-generation H1-antihistamine recently approved for the symptomatic treatment of allergic rhinitis (AR) and chronic urticaria (CU) in patients older than 12 years of age. (2)
Montelukast is in the leukotriene receptor antagonist family of medications. It works by blocking the action of leukotriene D4 in the lungs resulting in decreased inflammation and relaxation of smooth muscle. (3)
Comparing how well these combinations perform in allergic disorders?
The combination of fexofenadine-montelukast is well evidenced & it has been available for a long time in the clinical domain. The newly introduced bilastine-montelukast combination seems to have very limited evidence. In fact, an interesting finding reported by Lavorini et al in the SKY study was that no additive effect was noted when the latter combination was compared to monotherapy with its components-bilastine and montelukast. (4)
On the other hand, Walker et al have shown the bioequivalence of the combined fixed-dose tablet of fexofenadine-montelukast when compared to its components administered separately. No such bioequivalence data is available for the bilastine-montelukast combination. (5) Also Cingi et al have provided both objective and subjective evidence that this combination therapy is more effective than an antihistamine alone in the control of allergic rhinitis symptoms. (6) In their study, the patients using both fexofenadine and montelukast showed significantly better control of nasal congestion both subjectively, using a patient diary and visual analog scale evaluations, and objectively, using rhinomanometry and physical examination, compared to the patients using antihistamine alone or with placebo. (6)
In another study, Okubo et al have shown that specifically for ocular symptoms in allergic disorders, bilastine improves improved eye itching but not lacrimation compared to placebo. On the other hand, fexofenadine significantly improved both eye itching and lacrimation during the treatment period. (7)

How safe are these drugs for my patients?
The fexofenadine-montelukast combination provides a broad-spectrum safety profile and is approved for use by young and geriatric patients alike. It can also be safely used in children above 6 months of age and pregnant women. No association was noted between fexofenadine use during pregnancy and risk of major birth defects, spontaneous abortion, preterm birth, small size for gestational age, or stillbirth. (8)
In contrast, bilastine was earlier licensed for use in age >12 years (now criteria has been shifted to > 6 years), but stringent dosing requirements like weight more than 20 kg and empty stomach intake make it difficult for administration in the pediatric age group. Also, there are no or limited amount of data from the use of bilastine in pregnant women and during breastfeeding and on the effects on fertility. (9)
Gift box for COVID era!
An interesting body of recent research has garnered evidence by molecular docking studies that montelukast and fexofenadine are top hits among antihistaminic and antiasthma drugs for Covid- Mpro protein. Virulence of the novel coronavirus is due to the presence of the main protease (Mpro) which is responsible for virus replication. (10)
Through molecular docking technique, Singh et al have found fexofenadine acetate is one of the best therapeutic drugs with an inhibitory effect on COVID-19 by its binding to Mpro. (11) Farag et al while screening around 2000 FDA-approved drugs against COVID-19 virus Mpro terminal site found montelukast and fexofenadine to be the top hits among antihistaminics and antiasthma drugs. (10) Hence the use of this combination can potentially promote rapid recovery from COVID besides effective symptom control.
Conclusion:
Choosing the right drug for seasonal allergic rhinitis and other allergic conditions needs a more refined approach. The approach needs to shift from personal preferences to a more scientific evidence-based approach, especially in the pandemic era when the upcoming allergy season may be accompanied by the 3rd COVID wave.
In this situation when differentiating seasonal allergic symptoms from mild COVID illness can be a real tough task, physicians can trust the fexofenadine-montelukast combination for its proven effects across all spectrum of patients including pregnant, elderly as well as children,
The novel research from molecular docking studies for COVID-19 further favors this combination over others. A combination of bilastine-montelukast is not supported by a strong research base and has limitations in terms of yet to be proved safety and efficacy profile.
References:
1.Simpson K, Jarvis B. Fexofenadine: a review of its use in the management of seasonal allergic rhinitis and chronic idiopathic urticaria. Drugs. 2000 Feb;59(2):301-21.
2.Ridolo, E., Montagni, M., Bonzano, L., Incorvaia, C., & Canonica, G. W. (2015). Bilastine: new insight into antihistamine treatment. Clinical and molecular allergy : CMA, 13(1), 1. https://doi.org/10.1186/s12948-015-0008-x
3."Montelukast Sodium Monograph for Professionals". Drugs.com. AHFS. Retrieved 23 December 2018
4.Lavorini, F., Matucci, A., Rossi, O., Pistolesi, M., & SKY study investigators (2020). Concomitant bilastine and montelukast as additive therapy for seasonal allergic rhinoconjunctivits and mild-to-moderate asthma. The SKY study. Allergy, 75(3), 675–677. https://doi.org/10.1111/all.14007
5.Walekar A, Chodankar D, Naqvi M et al, Assessment of Bioequivalence of Fexofenadine and Montelukast Fixed-Dose Combination Tablet Versus Separate Formulations of the Individual Components at the Same Dose Levels. Indian J Pharm Sci 2016; 78(5): 651-656
6.Cingi C, Gunhan K, Gage-White L, Unlu H. Efficacy of leukotriene antagonists as concomitant therapy in allergic rhinitis. Laryngoscope. 2010 Sep;120(9):1718-23.
7.Kimihiro Okubo, Minoru Gotoh, Mikiya Asako, Yasuyuki Nomura, Michinori Togawa, Akihiro Saito, Takayuki Honda, Yoshihiro Ohashi,Efficacy and safety of bilastine in Japanese patients with perennial allergic rhinitis: A multicenter, randomized, double-blind, placebo-controlled, parallel-group phase III study, Allergology International, Volume 66, Issue 1,2017,Pages 97-1058.
8.Andersson NW, Torp-Pedersen C, Andersen JT. Association Between Fexofenadine Use During Pregnancy and Fetal Outcomes. JAMA Pediatr. 2020;174(8):e201316.
9.https://www.medicines.org.uk/emc/files/pil.4551.pdf
10. Farag A, Wang P, Ahmed M, Sadek H. Identification of FDA Approved Drugs Targeting COVID-19 Virus by Structure-Based Drug Repositioning. ChemRxiv. Cambridge: Cambridge Open Engage; 2020

11.Singh, Sweta, and Hector Florez. "Coronavirus disease 2019 drug discovery through molecular docking." F1000Research vol. 9 502. 3 Jun. 2020, doi:10.12688/f1000research.24218.1