Radiologist arrested under PC-PNDT Act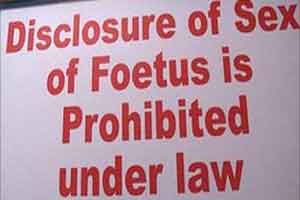 Gurgaon, 19th June,2015-

A 52-year-old radiologist from Gurgaon has been arrested for sex determination under the Pre-Conception (PC) and Pre-Natal Diagnostic Techniques (PNDT) Act. Dr Rajiv Bhatia, the doctor in question, is the owner of Bhatia Diagnostic Center, Gurudwara road in Gurgaon . He had previously also been convicted under the same offence in the year 2001 for which his appeal in still pending in the Punjab and Haryana High court. As this is his second offence, he is unlikely to get bail. His center is now sealed.

This is the second arrest during a week. On June 8, owners of Rama hospital, Khandsa Road was also arrested for sex-determination. These arrests are a result of a sting operation performed by a team of officials.

The doctor has been charged under sections 3, 4, 5 and 6, and Rule 9 of PC-PNDT ACT for the offence, which is punishable under section 23 of the Act.