MRI screening beneficial for women with personal breast cancer history: Study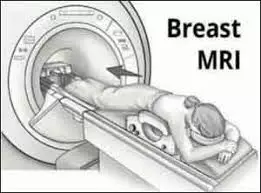 Delhi: Routine MRI screening is beneficial for women having a personal history of breast cancer, reveals two studies presented at the virtual RSNA meeting. This is because, according to the studies, MRI helps in the detection of a substantial number of new cancers without increasing biopsy rates.

Current recommendations by major organizations suggest MRI breast screening for some women. This includes women with certain genetic mutations or a family history of breast cancer. Recent research however has recommended that these recommendations may miss other women groups with an equal, or even higher, risk of developing breast cancer.

One such at-risk group is women having a personal breast cancer history -- some of whom ma not have genetic mutations or a family history that qualifies them for routine MRI screening. However, one on-demand presentation at RSNA found screening MRI in this population detected almost as many cancers as in women with genetic mutations.
"Although personal history is not currently in the guidelines as a risk factor warranting routine screening MRI, our review found a substantial number of malignancies detected by MRI in this group of patients," said presenter Dr. Stamatia Destounis from Elizabeth Wende Breast Care and University of Rochester in New York.
Similarly, a second study found abbreviated MRI (AB-MRI) detected significantly more cancers than mammography or ultrasound in women with a personal history of cancer. In fact, mammography alone detected none of the cancers identified in the 1,564-person study.

"AB-MRI detects a greater number of second breast cancers with [positive predictive value] similar to mammography and ultrasound in women suspected of hereditary breast cancer and tested for BRCA 1/2 mutations," said presenter Dr. Su Hyun Lee, PhD, from Seoul National University Hospital.
The first study by Destounis and colleagues retrospectively reviewed 7,446 screening breast MRI examinations performed at their institution. All women were considered at high risk of breast cancer due to a variety of factors, such as an elevated lifetime risk score, personal history of breast cancer, or prior history of chest or mantle radiation.
Key findings of the study include:
MRI screening identified 130 breast cancer cases, about two-thirds of which were invasive.
The most commonly detected invasive cancer was invasive ductal carcinoma (70%), followed by invasive lobular carcinoma (15%).
Many of the malignancies (49%) were detected in women with a calculated lifetime breast cancer risk score of greater than 20%.
13% of cancers occurred in women with only a personal history of breast cancer -- slightly fewer than the 15% of cancers detected in women with a genetic mutation.
"Breast MRI has been increasingly used in high-risk populations due to the high sensitivity of MRI screening compared with mammography," Destounis said.

In the study, Lee and colleagues asked whether screening MRI could outperform mammography and ultrasound for this population. The study included 1,023 women with a personal history of breast cancer who underwent screening to look for secondary breast cancer with mammography, ultrasound, and abbreviated MRI screening. The screenings took place about one year after the initial operation, and all three modalities often performed on the same day.
Key findings of the study include:
The researchers detected 12 breast cancers in the cohort, seven of which (58%) were only identified on MRI.
No cancers were found on ultrasound or mammography alone.
AB-MRI had a cancer detection rate of 11.7 per 1,000 women -- significantly more than the 3.9 cancers detected on ultrasound and two on mammography.
At the same time, the positive predictive value did not differ significantly between the three modalities.
The findings of both studies demonstrate the potential benefits of MRI as a screening tool for women with personal breast cancer history but who may not have other risk factors, such as a family history or genetic mutations.

Source : RSNA 2020