Rajasthan CM inaugurates Sri Ram Cancer care centre in Jaipur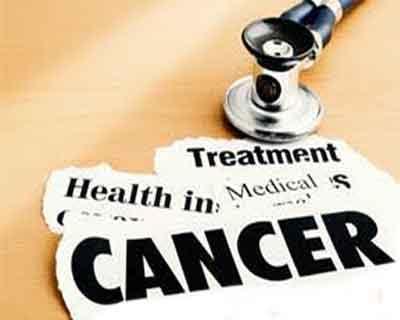 Jaipur: The Chief Minister Ashok Gehlot inaugurated Sri Ram Cancer-Super Specialty Center in Mahatma Gandhi Hospital (MGH) in Jaipur recently. Health minister Raghu Sharma and others were present on the occasion.
The medical services of the hospitals will also be upgraded so that the patients do not have to move to other cities to avail treatment.
The inauguration ceremony took place at the R.L auditorium of the MG hospital located at Sitapura.
Speaking at a programme here, the Chief Minister Gehlot said that the government was committed for providing better health services and will fulfil its promise to introduce right to health for everyone in the state.
He also said that there was a need for an authority to regulate medical services in private hospitals.
"The government's thought is for providing better healthcare services. The government will soon bring legislation for right to health," he said.
According to the officials, the speciality centre will provide all the technologically upgraded medical facilities at reasonable prices in the city. Cancer affected patients will be provided with better healthcare facilities.
The expected cost of the project is to be rs 150 crore, state local media reports Initially, the first phase of the center has been inaugurated, the work is in progress for the second phase and will be completed soon, the local dailies add.
Chairperson of Mahatma Gandhi University of Medical Sciences and Technology (MGUMST) Dr. ML Swarnakar said that the MGH is the state's leading hospital which provides international level services and treatment to patients in minimal prices. The new Sriram Cancer-Super specialty center will benefit a lot of cancer affected patients, reports the
pinkcity
post.
During the inauguration, the CM stressed on the need of an Act to regulate the private hospitals in the state.
Read Also: 
Rajasthan: State Government announces free medicines and treatment to cancer patients