Rs 9000 for Delivery, Rs 40,000 For Stenting: Modicare rates defined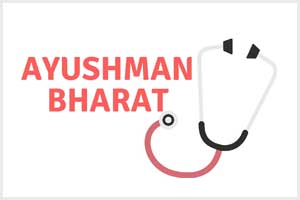 New Delhi:  The Centre has included 1,354 packages in its ambitious National Health Protection Mission under which treatment for coronary bypass, knee replacements and stenting among others would be provided at 15-20 percent cheaper rates than the Central Government Health Scheme (CGHS).
This was informed by Union Minister of State for Health Ashwini Kumar Choubey here.
He said the rates for over 20 specialties, including orthopedics, cardiology, cancer care and neurosurgery were included in the packages under the scheme which aims to provide a coverage of Rs 5 lakh per family annually and benefit more than 10 crore families belonging to the poor and vulnerable sections of the society.
According to Indu Bhushan, chief executive of Ayushman Bharat - Pradhan Mantri Rashtriya Swasthya Suraksha Mission, the rates of packages were finalised after analyzing the Rashtriya Swasthya Bima Yojana (RSBY) and CGHS rates and are on average 15-20 percent lower than that of the CGHS.
"Reducing the prices of treatment packages will enable beneficiaries to opt for more number of procedures under the cover, if required," Bhushan said.
Under the 205-page draft model tender document which was shared with the states, knee and hip replacements were fixed at Rs 90,000 each, stenting at Rs 40,000, coronary artery bypass grafting (CABG) at Rs 1.10 lakh, caesarian delivery at Rs 9,000, vertebral angioplasty with single stent at Rs 50,000 and hysterectomy for cancer at 50,000.
The government was also planning to incentivize private hospitals under the scheme to ensure that more quality hospitals come up in aspirational districts.
Hospitals certified by the NABH for entry-level would get 10 percent more as incentive and those certified for advanced level would get 15 percent. Hospitals offering MD and DNB would also get 10 per cent more. Hospitals set up in as backward and rural districts would get an additional 10 per cent.
The centrally-sponsored scheme would target poor, deprived rural families and identified occupational category of urban workers families, 8.03 crore in rural and 2.33 crore in urban areas, as per the latest SECC data, and will cover around 50 crore people.
According to a senior government official, the scheme would likely be launched by Prime Minister Narendra Modi on August 15.
The states would be allowed to implement the scheme through insurance companies or trust/society or a mixed model and it would be an entitlement-based scheme with entitlements decided on the basis of deprivation criteria in the SECC database.
Deprivation categories in rural areas include families having only one roof with kutcha walls and roof, families having no adult member between age 16-59, SC/ST households and landless households deriving a major part of their income from manual casual labour.
Also, families without shelter, destitute, those living on alms, manual scavenger families, primitive tribal groups, legally released bonded labour in rural areas would be included.
For urban areas, 11 defined occupational categories, including rag-pickers, beggars, domestic workers, cobblers, hawkers, construction workers, plumbers, painters and security guards were entitled under the scheme.
To control the cost factor, payment for treatment would be done on package rate basis and it will be cashless transaction for the beneficiaries.