Salary Negotiations: Karnataka to Hire MBBS Doctors via Online Bidding Process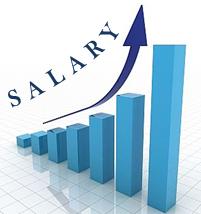 Bengaluru: Considering the outstanding response from last year's online hiring process wherein 2,883 applications were received against 1,212 vacancies, the State Health Department now wants to attract MBBS graduates through the same approach. The process saw the state government asking doctors to quote their desired salaries and then hiring them based on the online bidding process criteria
The online bidding process is an initiative taken by the state government with the aim of attracting doctors to work in rural areas. Now, with this initiative in power, the doctors have been provided with the liberty to bid their own salaries in which they are comfortable to work in these areas.
In this process, the salary bids are presented by the doctors and after that, the health department refers it to the government for approval. If doctors' bids get approved by the government, they are appointed.
Medical Dialogues team had earlier reported that in May last year, the Karnataka Health department offered Rs 1.25 lakh per month salary package to specialists to work in government hospitals and clinics of the state. However, the initiative saw a cold response and only a mere 150 specialists applied against the 1,221 vacant posts.
Thereafter, to attract them more, the government asked the specialists to quote the salary package at which they are ready to serve in community health centres, taluk and district hospitals.
Read Also: At what Pay will you work in rural areas? Govt asks Doctors in Karnataka
For this, the online bidding process was initiated, which drew a massive response from the state doctors as a total of 2,883 applications were received online against 1,212 advertised vacancies. At that time, salary bids ranged from Rs 60,000 to Rs 5 lakh.
Read Also: Karnataka: Specialists quote Rs 5 lakh per month Salary to Work in Rural areas
Seeing the better respose when doctors are asked to quote their own salaries, the state government is now going to repeat the process for hiring MBBS doctors.The MBBS doctors are going to be posted as General Duty Medical Officers (GDMO) in rural areas, especially in high-priority districts.
"As these doctors will be hired under the National Health Mission (NHM), we have sent a proposal in this regard to the Union government and are awaiting the approval. The process of inviting bids will be finalised soon after we get the approval," Dr Ratan Kelkar, State Mission Director for NHM confirmed to The Hindu.
Of the 2,600 GDMO posts, nearly 400 are vacant. With not many doctors coming forward to serve in rural areas, the department has posted AYUSH practitioners against the posts of MBBS doctors. Overall, there is a shortage of nearly 1,400 doctors in all the healthcare centres in the State. This includes vacancies of 1,065 specialists, adds the daily.
"Of the 300 specialists hired last year, only 202 continued to serve in the government healthcare facilities," Dr Kelkar pointed out.
All these moves are a part of various measures taken up by the government to ensure the provision of medical services in remote areas.