Senior Mumbai doctor arrested for allegedly sedating, raping patient for 3 years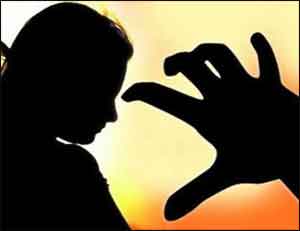 Mumbai: A 58-year-old senior doctor has been arrested by Mumbai police for allegedly raping a 27-year old female patient and filming an obscene video of the sexual assault. The doctor allegedly kept blackmailing her for 3 years for sexual favours until he recently circulated the video online.
As per the patient's complaint,s he came in contact with the doctor in 2015 after she visited him to get treated for piles. On May 28, 2015, the patient visited the doctor for the second time when she was administered an injection by the doctor. Following this, she dozed off for almost an hour in his clinic. On reaching home, she received a video clip from the doctor on her phone that showed an objectionable clip of her shot by him.
 The 58-year old doctor allegedly started blackmailing her in demanding sexually favours. He allegedly used to call her to his clinic when there was no one around and compelled her to get intimate with him and raped her several times. When the patient objected to the act, he threatened her of making the video viral. The patient got married in 2018, however, the doctor kept threatening her.
Also Read: 25 year old Gurugram Doctor booked on rape allegations by nurse
The woman severed all contacts with him and moved to South Bombay post her marriage. However, the doctor managed to get in contact with her and once again demanded physical favours. This time the patient refused to give in, following this the doctor threatened her of circulating the obscene video.
On October 3, 2019, the patient's spouse got hold of the video. Thereafter, the patient narrated the entire ordeal. Subsequently, a complaint was moved with the Meghwadi police and an FIR was registered against the medical practitioner. The video clip was handed over as evidence. The doctor was arrested on October 13, 2019.
ANI reports, the doctor was produced in the court which sent him to police remand till October 17. Further investigation in the matter is underway
Also Read: Doctor held guilty of sedating, raping 15 year old; sentenced to 10 year jail by POCSO court