St Stephens Hospital Resident Doctor Murder: CBI takes over probe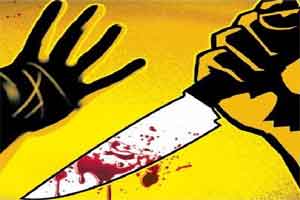 New Delhi:  The CBI has taken over investigation into the killing of a resident doctor at the prestigious St Stephen's Hospital here last year allegedly by his colleague who is absconding ever since, the officials said today.
The Delhi High Court had handed over the matter to the CBI last month after the Delhi Police had failed to nab the alleged culprit who was a student at the hospital.
Shashwat Pandey, a resident student of Radio Diagnosis department, was found dead with his throat slit at a retiring room in the hospital on August 25 last year.
Pandey, a resident of Allahabad, was allegedly killed by Suyash Gupta, his batchmate at the hospital.
Multiple knife wounds were found on the body of Pandey during the autopsy, the official said.
Gupta and Pandey were on good terms and used to live together. But the relationship soured between them when Pandey became friends with a nurse and did not give much time to Gupta. The two developed differences and Gupta then hatched a plan to kill Pandey, police had said.
After killing Pandey, Gupta had fled Delhi, following which a lookout notice was issued for him.
The accused had allegedly bought a knife and clothes online as part of the plan.
He had come in his car to the hospital, killed Pandey and then fled to the Anand Vihar bus terminal where he abandoned his vehicle.
Police said they had found that the accused had stayed at a lodge in Haridwar in August last year but since then his whereabouts are not known.
The official said that it was suspected that Gupta was hiding in a monastery in Uttarakhand.
"He can easily avoid getting noticed. He also had withdrawn around Rs 8 lakh from his account before killing Pandey. It means that he also has money to sustain himself," a police official had said.
Pandey's mother Shalini had sought a CBI probe into the death of her son which was granted by the Delhi High Court on July 27
Read Also: St Stephens Doctor Murder: Police identify fellow resident doctor as killer, lodge a manhunt