Stab Attack: Doctor stabbed by person after wife's death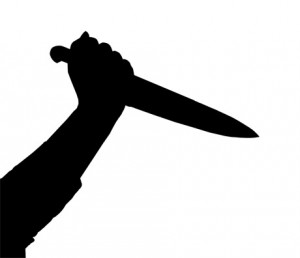 In an unfortunate incident, a person posing as a "patient" stabbed a doctor in the abdomen critically injuring him. The reason cited for the gruesome attack was that the patient's wife died last year after the said doctor had referred him to another hospital from his centre.

The incident is that of Dr Kirit Deshani of Amreli District in Gujrat, who was approached by a person, now identified as Aurgenzeb , complaining of a back spasm. During the examination, this so called "patient" took out a knife and stabbed him twice in the abdomen and once in the neck.

As noted in Dr Deshani's complaint to the police, this person Aurengzeb was the husband of a patient who  was admitted to Sadbhavna Hospital in Amreli while he was working there last year. He recounted referring the patient to a higher centre as the patient got critical. The patient later lost her life.

Dr Deshani was immediately given first aid at the hospital and further shifted to a higher centre in Rajkot.  Sources say that he had a liver and jejenal tear and had to undergo a laparotomy. He is currently ICU, his condition stable.

The police have booked the so-called patient for attempt to murder and are looking for the absconding culprit.