AP Govt Sanctions 5,800 crore for medical colleges, Bapatla gets Rs 475 crore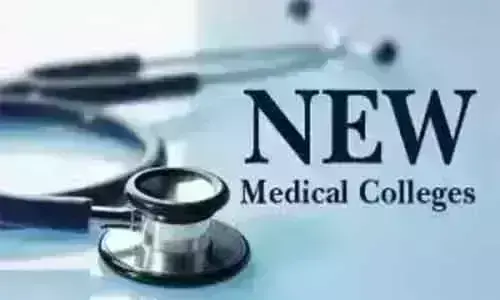 Guntur: Bringing joy to the medical aspirants in the state and aiming at improving the healthcare facilities the Andhra Pradesh government on Monday has given an administrative nod to the allotment of Rs 5,800 crore for the construction of 12 new medical colleges. Among these, the government has allotted Rs 475 crore for building a medical college in Bapatla.

As per the latest media report by The Hans India, following the completion of the judicial purview, the government would call the tenders for the construction of the medical college along with a 500-bed hospital. Similarly, a nursing college would also be set up in Bapatla.

Presently, the people residing in Bapatla and its surrounding areas depend on the Government General Hospital situated in Guntur for better treatment. However, once the construction of the proposed medical college in Bapatla would be completed, the people wouldn't have to go to Guntur for treatment. In fact, they would get super-specialty treatment in Bapatla only, that too would be free of cost.
While commenting on the matter, Deputy Speaker Raghupati informed the Hans India, "The government will call tenders for the construction of the medical college in Bapatla within 10 days."
Reportedly, the Chief Minister YS Jagan Mohan Reddy would lay the foundation stone for the construction of the newly proposed medical college in Bapatla.
The New Indian Express has reported that allotment of funds for constructing the newly proposed medical colleges has been done under Nadu-Nedu Program. The construction would be done in six packages. The medical college in Bapatla and Markapur falls under package 4 in the list.
The Government has also issued a separate order giving nod to the Rs 3,850 crore for strengthening existing medical colleges. The project would be carried out by the Directorate of Medical Education (DME).
The Hans India has added that the government has made plans to set up another medical college near Piduguralla. The district authorities have acquired 47 acres of land at Brahmmnapalli for this purpose and the government has already invited tenders at a cost of Rs347.25 crore for the construction of medical college buildings.
The daily further adds that the revenue officials have paid the farmers with a compensation of a total amount of Rs 15 crore for land acquisition.
Also Read: CM Yogi announces setting up of new medical college in Sonbhadra
Source : with inputs