Contractual Doctors, medical staff protest demanding payment of wages pending for 6 months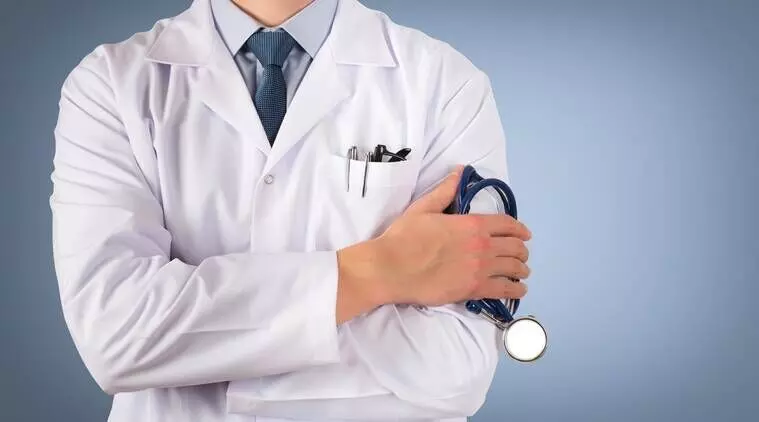 Kakinada: A number of doctors and other medical staff, who were appointed on a contract basis through Vikasa organization in the backdrop of Covid, have staged dharna in front of the Collectorate here on Monday, demanding the payment of wage arrears pending for the past six months.
They raised slogans demanding payment of pending wages as their contract was getting lapsed by September 27.
Also Read:Health centre accountant held for taking bribe of Rs 16,000 from doctor
The demonstrators told media persons that nearly 500 doctors, nursing staff were recruited on a contract basis under GO no : 70 through Vikasa during 2020 August to serve the Covid patients in various government hospitals.
On completion of six months , the government has paid five months wages keeping one month wages in pending.
Later, under GO 98 their services were extended and even after the completion of six months ,not even a single month's salary was paid and all their representations to the district collector went in vain. The reason for non payment of wages given was that there were no funds in the treasury.
Contrary, the doctors and nursing staff in other districts were paid three months wages, they alleged. Later, they called on the Joint Collector Keerti Chekuri and presented a memorandum in support of their demands.
Also Read:NMC holds MBBS Admissions At 3 Jharkhand Medical Colleges
Source : UNI