Efforts are on to establish 27 new medical colleges, declares Andhra Pradesh Health Minister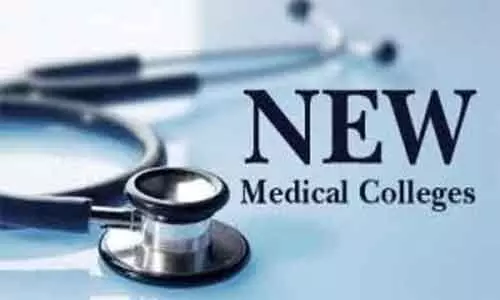 Andhra Pradesh - At a time when several initiatives are taken by central and state governments amid coronavirus pandemic, the Andhra Pradesh government has taken a significant step in the field of medical education. Mr K Kali Krishna Srinivas, the health minister has recently made an announcement about the establishment of 27 new medical colleges across the state.
In this current situation of a pandemic, the country is fighting against the Covid-19 infection with its full capacity. Previously, identifying the increasing need of trained and specialized Healthcare workers in the medical facilities in the agency localities of the district, Mr Krishna Srinivas stated, "a proposal for offering special package and incentive will be discussed with the Chief Minister Mr. Y.S Jaganmohan Reddy soon to ensure availability of adequate number of doctors in the agency areas" as reported by The Hindu.
Read Also: Private medical colleges in Karnataka told to pay stipend to medicos at par with the government
The Health Minister has at that time announced that the 30-beds of Chintoor Area Hospital would be increased to 100-bed facility which would offer dialysis services. The requirements were taken into consideration before making decisions regarding enhancing the qualities and facilities of the infrastructure of health care institutions.
Considering the same conditions, initiatives are made by the state government to build up new medical colleges. Apparently these new 27 medical colleges are supposed to came to existence with prompt action.
The East Godavari collector Mr. D Muralidhar Reddy accompanied by the health minister himself made an effort to arrange an inspection of the sites which were proposed as the proper sites for setting up the campus. Most of the sites were situated on the Rajamahendravaram Central prison campus.
Apart from this location, a place near Amalapuram was also identified by the authorities of the district as a proposed location for building up of medical institutions.
Read Also: Hamirpur Medical College begins scrutiny on estimation facility for neonatal jaundice
Source : with inputs