Assam: 5 medical institutions including Apollo fined over biomedical waste violations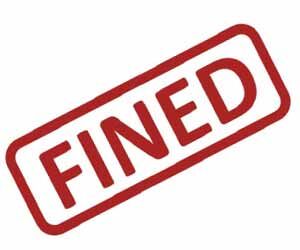 Assam - Three health care institutions of Guwahati had to face the wrath of Guwahati Municipal Corporation (CMC) for not following the norms regarding Bio and Solid Waste Management.
This came after Guwahati Municipal Corporation along with the professional technicians of the Pollution Control Board of Assam initiated an investigation on some hospitals and diagnostic medical centers in order to ensure that bio-waste and solid waste management protocols are carefully followed there.
The three medical facilities, namely Pulse Diagnosis, Apollo Hospital and Primus Imaging Private Limited were found guilty of not following standard procedures of waste management as provided by Government guidelines. Both Pulse Diagnosis and Apollo Hospital were penalized Rs 20000 each; while Primus Imaging Private Limited was charged with a fine of Rs 5000 for violating the regulation of biowaste management and other regulations.
As a result of the government's initiative of ensuring proper waste management procedures, hospitals that included Critical Care Hospital and Akansha Hospital were also penalized earlier in the week. It was pointed out they allegedly failed to convince GMC about the reliability of their safety measures regarding the same issue as the above-mentioned health facilities. They had to face the consequences in form of a penalty of Rs 80000 as reported by EASTMOJO. It was disclosed that the penalized medical institutions were disposing of their biomedical exhausts in normal plastic garbage containers.
BioMedical wastes are exhausts produced from several medical exercises and can contain highly contagious elements and toxic chemicals. Hence, handling them with care is extremely crucial, especially, in this era of Covid-19 which is affecting people worldwide in a rapid speed. GMC, like most of the authorities of other municipalities, are taking strict measures to ensure that medical institutions follow the guidelines of India initiated in 2016
Commenting on the recent activity of imposing fine by GMC, the commissioner's office responded stating "In this prevailing pandemic situation of COVID-19 outbreak, disposal of biochemical waste in general garbage collection dustbins poses a threat to not only human health and safety but also to the environment."
Read Also: Controversy: LNJP Hospital asks quarantined doctors to vacate hotel or pay up, later puts order in abeyance