Coronavirus Stigma: Female doctor abused, threatened, harassed by neighbour in posh area of Delhi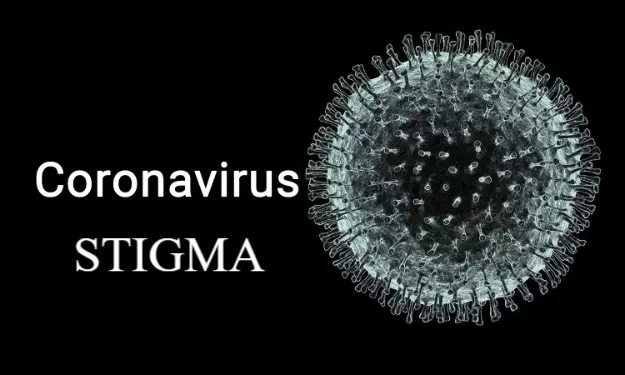 New Delhi: Stigma surrounding Coronavirus (COVID 19) has led to yet another appalling incident with a recent corona-warrior, a female doctor in South Delhi's posh Vasant Kunj being screamed at, threatened, abused and locked when she returned home after getting discharged from a quarantine centre.

The doctor had recovered completely from the infection, however, the neighbour did not believe her and harassed the medico brutally. The woman doctor, who is a senior resident in Aruna Asaf Ali Hospital, filed a complaint with Police against a neighbour for harassing her.
According to recent media reports, the senior resident contracted the virus when she was deployed in a COVID-19 ward last month. She told the police that when she returned home to quarantine herself, she was allegedly asked by residents to leave. She then went to an isolation facility from where she returned on May 13th after being tested negative.
However, around 4.20 pm on May 14th, the neighbour started hurling abuses and screaming at her, saying she was corona positive and she can't stay here. She explained to him that she has tested negative twice for Covid-19 and has been discharged.
In the complaint, the doctor alleged, "Still, he didn't stop screaming at me. I didn't entertain him any further and requested him to speak to the RWA president, following which he latched my door from outside and shouted, 'Main bhi dekhta hoon baahar kaise nikalti ho. Ab toh tumhe yahan se jaana hi padega, jisko call karna hai kar lo. (I will see how you step out and will make sure you leave this place. Call whoever you want to)... I am very scared and worried about my safety."
The doctor then called the Residents' Welfare Association president for help, who informed the police.
Read Also: Coronavirus Stigma: Doctor Gets Thrashed By Neighbours, Appeals To IMA
President of the Residents' Welfare Association of the area, Snehlata Rathi, told The Indian Express, "The doctor lives in Darya Ganj but also has a flat here. She came here April-end, and her Covid-19 result came on April 30. The RWA only found out on May 5, and soon she left for the isolation centre."
Rathi said that on May 13, the doctor informed her that she had tested negative and was returning to the flat. "All the members of the RWA condemn the act. The neighbour also asked me if he could apologise to the doctor. He then went and told her he was sorry," Ms Rathi said.
Meanwhile, the neighbour, when contacted to justify over the incident, told HT that he has apologised to the doctor and the police for his "aggressive behaviour". He claimed that he was unaware that the doctor had been on Covid-19 duty and objected only because she had returned home after just a week in quarantine.
"The doctor was shifted to the quarantine facility on May 6. I was surprised when she returned on May 13 because as per my knowledge, a Covid patient is quarantined for at least 14 days. I was concerned for my wife and children's safety, so I protested. Later, I realised my mistake and apologised to her," he said over phone.
The RWA president, however, said the neighbour was aware of what was happening. A WhatsApp group was created to post updates from the day the doctor tested positive for the virus.
A senior police officer said that a case under IPC Sections 342 (punishment for wrongful confinement) and 509 (Word, gesture or act intended to insult the modesty of a woman) was registered against the neighbour and investigation is underway, reports the Hindu
On April 22, the Union cabinet has amended the Epidemic Diseases Act, 1987 through an ordinance in order to ensure the safety of health workers at a time when there has been a spate of attacks on them. Any violence against health workers may now bring steep fines and even imprisonments of up to seven years.
Read Also: Govt Clears Ordinance On Attack On Doctors, Amends Epidemic Act To Bring 7 Years Jail For Assaulting Medicos
Source : with inputs