Ahmedabad: After medical superintendent, 3 more civil hospital doctors resign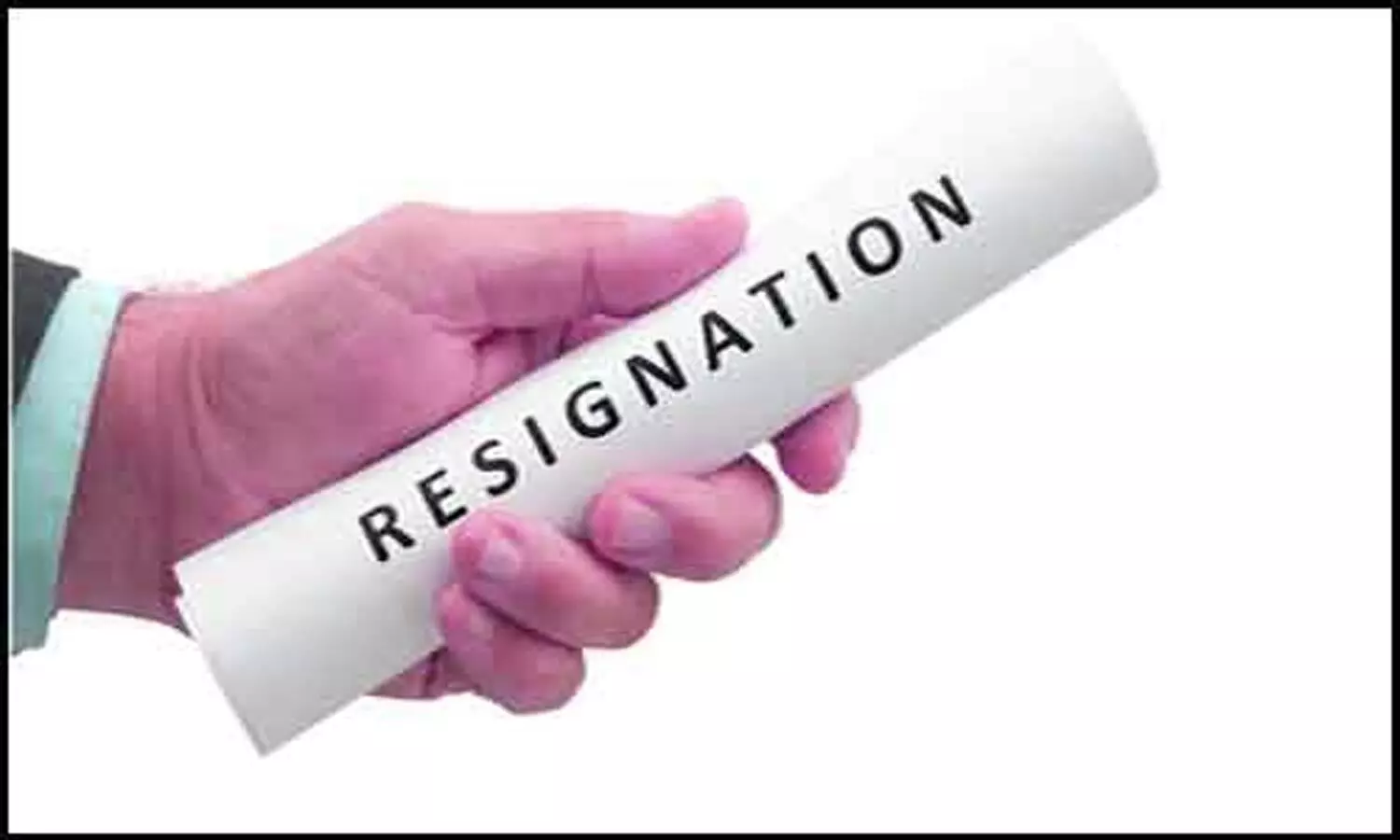 Ahmedabad: A day after the Medical Superintendent of Ahmedabad Civil Hospital, Dr J V Modi stepped down from his post, 3 more civil doctors including the Dean of the institute, a professor, and an assistant professor resigned.
These resignations were tendered by the dean of BJ Medical College, a professor of the Medicine department, and an assistant professor of the Anatomy department.
Prior to this, the medical superintendent of Civil Hospital, Dr. J P Modi had stepped down from the post by tendering his resignation on Wednesday. The authorities accepted his resignation and Dr. Rakesh Joshi, the additional medical superintendent was given the charge of the position as directed by the state health department. Civil Hospital officials stated that Dr. Modi also resigned as professor and head of the spine surgery department.
As per a recent media report in Ahmedabad Mirror, the Civil Hospital is one of the largest hospitals and medical colleges in Gujarat and after four doctors holding important positions in the institute stepped down, there have been speculations that a fallout with the health department led to the senior doctors resigning.
The Directorate of Medical Education in Gandhinagar has reportedly hinted that more resignations might make a way in the near future. The fact that the doctors have quit at a time when the state is preparing to handle a probable third wave of Covid after tackling a disastrous virus in April may prove to be a hurdle for the state's healthcare.
The state government has already accepted the resignations of Dean Dr. Pranay Shah, Dr. BK Amin of the Medicine department, and Dr. Dimple Ganatra of the Anatomy department along with superintendent Dr. JV Modi. Dr. Shah, the outgoing dean, confirmed the daily.
Sources informed Mirror that after the resident doctors, nurses, Class IV staff, and medical teachers staged protests regarding different causes had somewhere affected the relations between senior doctors and officials of the health department.
A senior doctor told
Mirror
, "During Covid, many officials and politicians conducted purchases worth crores, deviating from the rule book. A former female official of the health department had even begun an investigation into the matter and it was likely that all the blame would have been passed on to the senior doctors. That could be another reason for the resignations."
According to the daily, authorities held a nearly four-hour-long closed-door meeting at Civil Hospital on Sunday to discuss the purchases made during Covid. The next day, the government accepted Dr. Modi's resignation. "From admitting patients to making purchases, the health officials are running the show. If this continues, more resignations will follow soon," stated a source.
Source : with inputs