Atal Bihari Vajpayee Medical University inspect Hamirpur GMC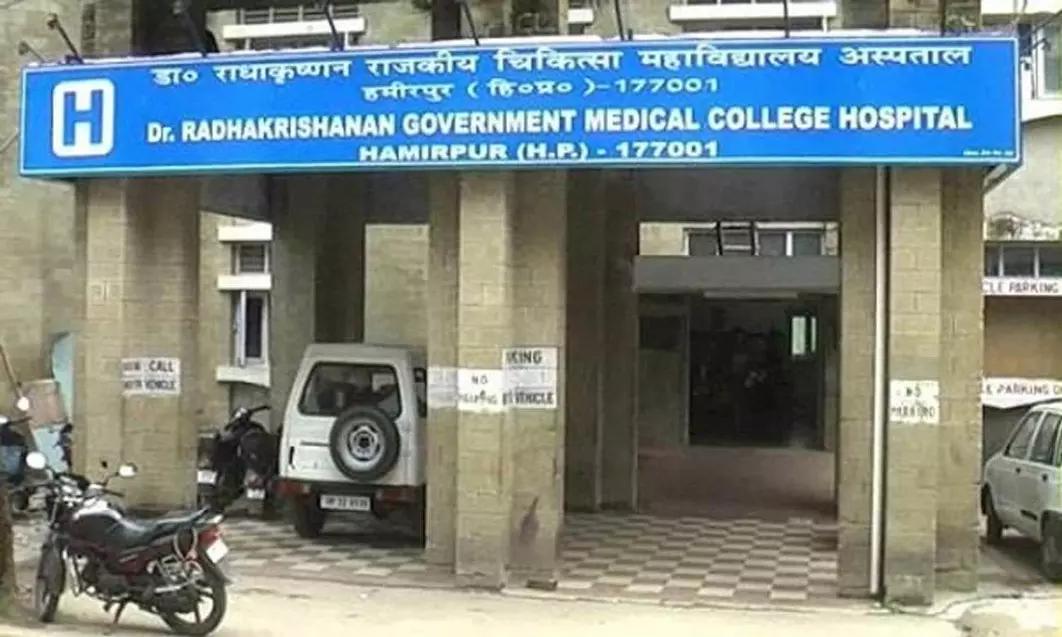 Hamirpur: Concerned over the accommodation for the next academic session in Dr. Radhakrishnan Government Medical College, a team of two senior medical officers from Atal Bihari Vajpayee Government Medical University visited the Government Medical College to inspect the facilities in here.

The inspecting team included Dr. Digvijay Singh and Dr. Piyush visited the campus on August 11, 2020.
The college which started only two years back already has 200 medical students and in the coming session, another batch of 120 Medicos will be getting admission. The College has been conducting classes for the students running for the last two sessions. The variety, as well as the visiting team, are concerned about the accommodation for the next academic session as there is a scarcity of required space that can accommodate the next Batch.
Dr. Anil Chauhan, the principal of the college told
The Tribune
that the inspection was done in order to assess the facilities in the medical college and to determine to what extend the college is prepared to accept and accommodate the next batch of medicos.
Medical Dialogue team had earlier reported that the Medical Council of India (MCI) had paid a visit to the medical college in March to check the degrees of the doctor posted in the Medical Institute and also to inspect the classroom and laboratory. The college authority is as well as the government gave assurance to the Medical Council of India that the construction of new buildings for the medical college will be initiated within two years however no significant progress has been identified yet.
Dr. Radhakrishnan Government Medical College (RGMC Hamirpur )is one of the Second oldest medical colleges in Himachal Pradesh, is popularly known as RGMC Medical College. The Medical College was implemented in the year 2017 to provide High-Quality Education in medical science.

Source : with inputs