Jnk likely to get 160 additional MBBS seats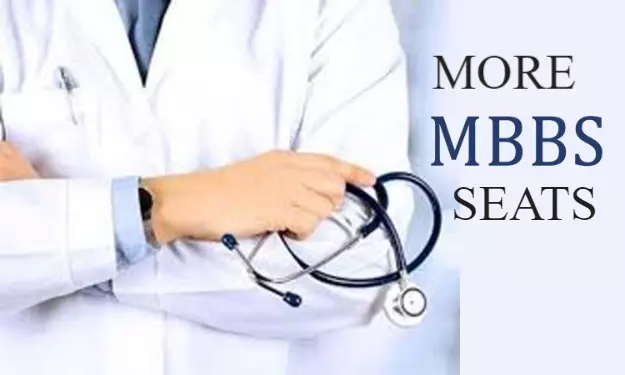 Jammu: To the great relief of the medical aspirants of Jammu and Kashmir, the UT is most expected to have an additional 160 MBBS seats at various Medical Colleges. With the likely addition of the new MBBS seats, the total available seat in J&K will increase up to 1,145 from the coming academic session.

The Financial Commissioner Health and Medical Education Atal Dulloo has recently stated that GMC Doda may soon secure the approval of the Medical Council of India for securing an additional 100 MBBS seats. Other Medical Colleges which may also get an increase of 15 seats include GMCs of Anantarang, Baramulla, Rajouri, and Kathua.
In June 2019, these new medical colleges of J&K got approval for 400 seats. GMC Doda was not earlier granted approval due to its incomplete infrastructure.
According to
Greater Kashmir,
in 2012 five new medical colleges were proposed for the union territory however they were completed in 2019. One of the health officials stated although there are several inconsistencies in the infrastructure and human resources are also not sufficient, MCI allowed the colleges to start but warned them to fulfill the criteria within the stipulated time. Soon after the construction of the new medical colleges, 85 more seats were attributed under the Economically Weaker Section category. Under EWS, 30 seats each were increased in GMC Jammu, and Srinagar and 25 seats were increased in SKIM Soura and the total seats increased from 500 to 985 in a year.
Now the authorities are hoping to get 160 additional seats. Mr. Dullo informed that all the necessary criteria for increasing the number of seats have been fulfilled and MCI was satisfied to allow an increase in the MBBS seat intact. However, formal approval is yet to be secured. Dulloo said that an initiative to start in MBBS in two AIIMS in J&K, Vijaypur, and Awantipora, have also started.
He further added that "A central team had recently inspected GMC Kathua as a possible temporary campus for starting AIIMS Vijaypur MBBS course. He also stated that the location was suitable and they are hoping that MCI would give its approval for taking the first batch at this site for the upcoming medical college for 2020 2021. "We are looking at 50 seats for now," he said, adding that the next year, AIIMS Awantipora may start operating from a temporary campus in a GMC in Kashmir.
Source : with inputs