Karnataka Medical Council pulls up doctors, hospitals on Non-COVID patients, Threatens penal action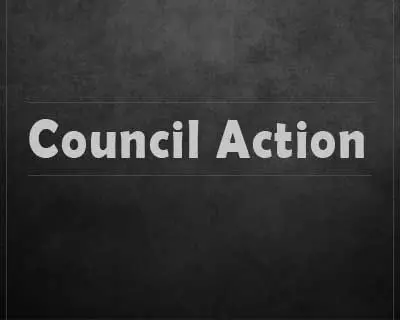 Karnataka: Taking serious cognizance of a PIL, the Karnataka Medical Council (KMC) recently issued a circular directing all the doctors and private health facilities to offer their services to the non-COVID patients; and also warned them that failing to observe the same would entice penal actions.

The council submitted a copy of the circular before the
Karnataka High Court while apprising that
it has provided a helpline (9916302328/080-22200888) for patients to lodge complaints in case any non-COVID patients are denied services.
This comes following a PIL moved by
Tumakuru based advocate Ramesh L Naik, drawing court's attention towards the issue. As per TNIE, the petitioners advocate submitted that
some of the medical facilities and medical practitioners especially of the private hospitals and clinics are not extending their services to the non-COVID patients amidst pandemic. The advocate Ramesh k Naik added that some of the private health facilities and clinics are staying closed due to the spread of COVID-19 and they are scared of getting contaminated.
Taking note of the concern,
the KMC has issued a circular and presented a copy of the circular before the division bench comprising of
justice including Chief Justice Abhay Shreeniwas Oka and Justice Ashok S Kinagi.
As per the circular, all those registered practitioners that no health facility should stay closed and non-COVID patients should be treated mandatorily following professional ethics. The orders stated,
"hence all the medical practitioners registered under our council are directed not to close the hospital or clinics and further they are directed to examine the patience of non-COVID-19, who are suffering from other health problems, by following the professional ethics and to render necessary treatment to such patients."
The order further added,
"it is further notified that if any medical practitioner fails to render his service to non-covid-19 patients, the KMC will have to invoke sections 2.1 and 5.2 of code of medical ethics 2002 and such practitioner is liable for penal action."
Meanwhile, the State Executive Committee has already issued a notice to all the private health facilities instructing them not to deny services to such patients. The State Governments also placed a copy of the order before the court.
After careful consideration, the special bench decided to dispose of the petition, stating that the problems of the aggravated petitioner have been duly considered and taken care of by the state government as well as Karnataka Medical Council, reports The New Indian Express
Earlier concerned with the shortage of doctors in the state, the Karnataka High Court had issued a notice enquiring the Karnataka Medical Council (KMC) if they have received complaints about doctors and other health care professionals who refused to offer their services to the Non-COVID patients.
Read Also: Is There Any Complaint Against Doctors Refusing COVID Treatment: HC Asks Karnataka Medical Council
For further details click on the link below-
https://medicaldialogues.in/pdf_upload/pdf_upload-133202.pdf
Source : with input