Unfortunate: Bengaluru Paediatrician dies after suffering Brain Haemorrhage on COVID duty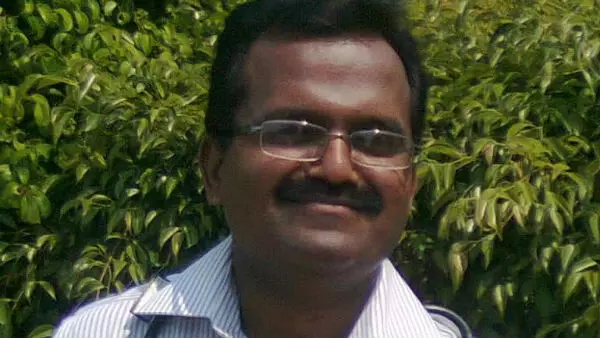 Bengaluru: In an unfortunate incident, a Bengaluru based paediatrician passed away after succumbing to a brain haemorrhage he suffered a week ago during his COVID duty. The deceased was a 47-year-old Dr Shivakiran, who was serving at Taluk hospital of Alur for four years.
Apparently, the doctor had work stress as he had been working at the flu clinic without a day's break since the coronavirus outbreak took a worse turn in March. He collapsed while on duty and he was shifted to Hassan Institute of Medical Sciences (HIMS) for treatment where he breathed his last on Wednesday morning. He suffered from a cardiovascular accident (CVA) and hematoma.
READ ALSO: Unfortunate: CMS of UP District Hospital succumbs to Corona

It is reported that the paediatrician had suffered a brain haemorrhage on June 2 and the doctors found that he suffered serious bleeding on his posterior brain. He went through an operation on the 4th of June but fresh bleeding started after the operation and the situation got worse after which he passed away.
His colleagues informed The Hindu that he was working at the flu clinic shifts after shifts without taking any day off. He was performing his duties constantly under pressure and had depression. He had tested negative for COVID-19.
Giving his condolences on the tragic incident, the former vice president of government medical officers Association, Karnataka, Dr. Thimmaiah stated, "he was one of the most dedicated doctors. He did not have diabetes, hypertension, and any other comorbidity. It only worked pressure and stress that may have led to his condition. This is the tip of the Iceberg on what doctors in the health department are going through".

His death again highlighted the plight of the Health workers who are compelled to work under pressure and often beyond their capacity. The Commissioner of the Health and Family Welfare Department, Pankaj Kumar Pandey has grieved the demise of the doctor and conveyed his condolences. He told TOI 'all corona warriors, frontline workers including doctors and nonclinical staff must prioritize their own health and safety.'
He also added that "Health workers on the field meeting with accidental death or death because of discharge of duties will be covered under the COVID-19 health workers Insurance Scheme. It is unfortunate that we lost a dedicated doctor. The department directive clearly mentioned that stuff can take a break and work in the rooster system."
Dr Shivakiran was survived by his wife Renuka, who was also an eye specialist in the same hospital and a 12-year-old son.
Read Also: Unfortunate: 35 year old UP Doctor succumbs to COVID 19, was involved in patient care
Source : with inputs