Unfortunate: CMS of UP District Hospital succumbs to Corona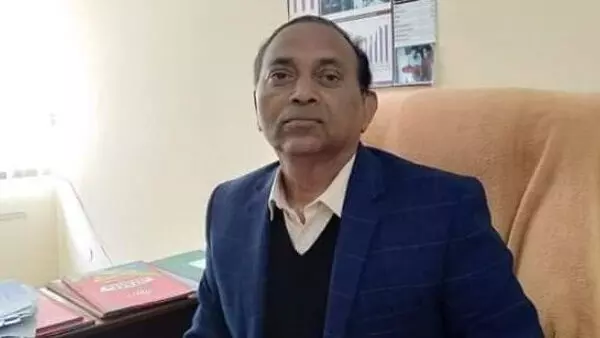 Uttar Pradesh: Dr. SP Gautam, Chief Medical Superintendent (CMS) of Ambedkar Nagar District Hospital in Uttar Pradesh, died of coronavirus infection on Tuesday increasing the death toll of the district. He was undergoing treatment at SGPGI, Lucknow for five days.
Principal Secretary Health Amit Mohan Prasad has confirmed the death of SP Gautam and he further added that 389 new cases of corona have been reported in the state in the last 24 hours, reported ANI.
READ ALSO: RIP: Renowned Telangana gynaecologist Dr Padma passes away at 97 years
अंबेडकर नगर के जिला चिकित्सालय के CMC SP गौतम की लखनऊ PGI में इलाज के दौरान कोरोना की वजह से मौत हो गई: प्रमुख सचिव स्वास्थ्य अमित मोहन प्रसाद pic.twitter.com/A0umEtA68h

— ANI_HindiNews (@AHindinews) June 9, 2020
According to OneIndia, CMS doctor SP Gautam of Ambedkar Nagar District Hospital was suffering from fever and he suddenly had difficulty in breathing on the night of 4 June. After this, he was admitted to the district hospital. His blood sample was collected for COVID_19 testing and the report came back positive after the test. Considering his serious condition, soon the authorities referred him to SGPGI Lucknow.
On Tuesday, his health suddenly worsened and complication aroused after which he eventually passed away. He was also suffering from sugar and blood pressure for a long time. The death of the senior doctor was mourned by the medical fraternity. A senior doctor's death due to COVID_19 has raised concerns over the safety of frontline health workers yet again.

READ ALSO: 67-yr-old doctor dies of COVID-19 in Indore, toll reaches 110
Source : with inputs