Dr. P Rema Former Forensic Head Passes Away at the Age of 61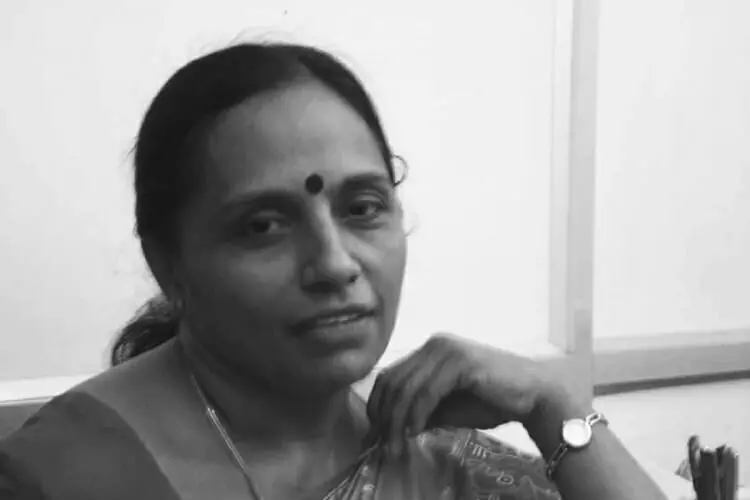 Thiruvananthapuram: Dr. P Rema, former head of the forensic department at the Thiruvananthapuram Medical College passed away on April 1, Friday at the age of 61. She had been suffering from Parkinson's disease for the past few years, reports the News Minute.
The doctor's contribution was vital in solving various cases, for instance, her finding in Sr Abhaya's murder case played an important part in solving the case. She was married to a prominent Malayali actor, Jagadish.
Also Read:Ayurveda doyen Dr P K Warrier dies at 100, PM Modi condoles death

Dr. Sasikala, who had taken over from Dr. Rema as forensics head and is now principal of Alappuzha Medical College said, "The Marykutty case, Sr Abhaya case, Salim murder case in Varkala and so many others were dealt with by Rema. She had joined the Thiruvananthapuram Medical College in 1985 and worked for many years. She also had a stint in Alappuzha as a professor."

The Supreme Court had once lauded Dr. Rema for her report on the Kalluvathukkal hooch tragedy. However, one of the most noteworthy cases in which she worked was the Abhaya murder case, in which a nun and two priests were the accused. One of the activists who was at the forefront in trying to find justice for the case, Jomon Puthenpurackal said on Facebook that the doctor's findings had proved crucial in the case.
He wrote, "Dr. Rema was the police surgeon at the Alappuzha Government Medical College when Sr Sephy (one of the accused) was arrested by the CBI and brought to the Medical College for examination. She did the virginity test on Sephy and disproved her claims, which became a turning point in the Abhaya case. In 2019, when the trial for the case began in the CBI court, the magistrate had gone to Dr. Rema's house to take her statement as a prosecution witness. She was already too unwell to go to the court."
It was in the 1980s when Dr. Rema joined the Forensics department, which few women chose to get into. Speaking about the doctor, Dr. Sulphi Noolu, of the Indian Medical Association posted on social media that the doctor never tried to shine under the fame of her husband but focused solely on her job, reports the News Minute.
The actor Edavela Babu said, "Jagadish's wife was like a dear sister to me." He confirmed that she was suffering from Parkinson's disease for the past six years, and was bedridden for the last one year, reports OnManorama.
Dr. Rema has left behind her spouse, Jagadish, and two children, Dr. Remya and Dr. Soumya, and their families. Her funeral was held at the civic crematorium, Santhikavadam, at Thaikadu at 4 pm on Friday.
Also Read:Renowned cardiac surgeon Prakash Marpakwar passes away
Source : with inputs