Major Stir at GMC Bhopal over Transfer of Faculties, ESMA imposed after Mass Resignation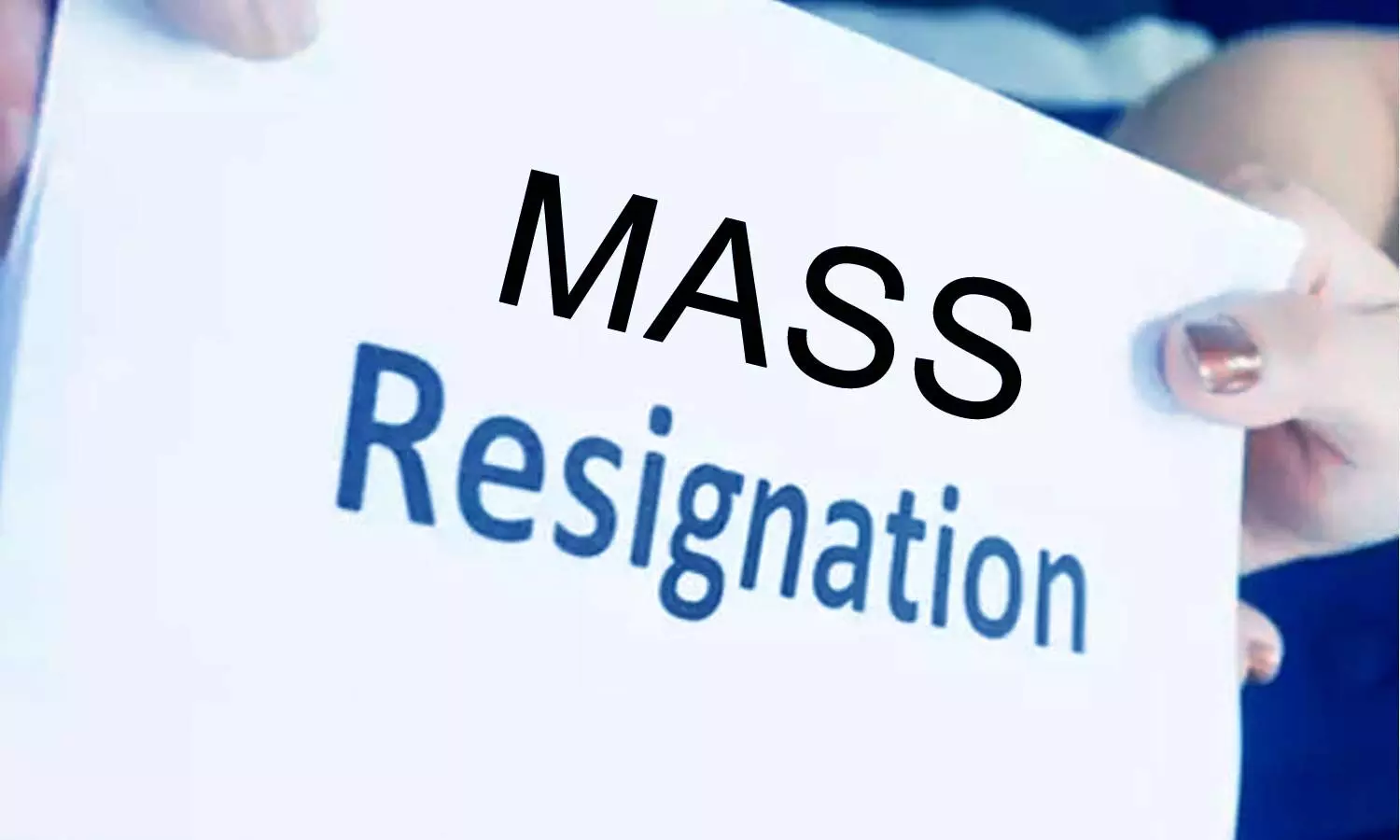 Bhopal: Controversy erupted at Gandhi Medical College (GMC), Bhopal after the senior, as well as junior doctors, submitted mass resignation to divisional commissioner Kavindra Kiyawat expressing dissatisfaction over the transfer of the Dean along with two HoDs.
Taking note of the move by the doctors on Wednesday, the State Government has imposed the Essential Services Maintenance Act (ESMA) for three months. The Government has also declined the mass resignation by the doctors.
ESPA covers ten services including health services; doctors, nurses, and healthcare workers; sanitation workers; sale and transportation of medical equipment; sale and transportation of medicines; ambulance among others.
Also Read: Despite taking 2nd Covishield dose, Gandhi Medical College doctor contracts Covid-19

The Junior doctors' Association (JUDA) also announced a strike from April 5 in support of their demands, reports Free Press Journal.

As per the recent media report by Free Press Journal, the three high voltage transfers of Gandhi Medical College includes the transfer of the dean Dr Aruna Kumar, Dr Sanjiv Gaur, HoD, Orthopaedic, and HoD, Medicine, Dr KK Kawre.
Dean Dr Kumar has been succeeded by Professor Dr Jiten Shukla. Dr Gaur has been shifted to Medical College, Shahdol, while Dr Kawre has been shifted to Medical College, Chhindwara.
The daily adds that the tenure of the dean was full of controversies and even the Medical Teachers' Association raising the issue of appointment of teachers in GMC, demanded for the removal of Dr Kumar.
However, it is the transfer of the two HoDs that upset the doctors and created the stir. As per the doctors of Hamidia Hospital, the rules demand that during the last two years before retirement, the officials get transferred only within their home district. As both the Professors were from Bhopal, they should have been transferred within Bhopal only.
While commenting on the issue, CMTA-MP secretary, Dr Rakesh Malviya informed the Times of India, "As per GAD rules, if a person is set to reach superannuation within a year, the employee cannot be transferred out of hometown. The rule has not been followed in the transfer of two senior doctors."
"More talks with the government are likely on Thursday," he added.
Dr Gaur is the head of the medical teachers' association and Dr Kawre is undergoing treatment for a serious medical condition. As per various media reports, the dean didn't share a cordial relationship with Dr. Gaur.
TOI adds that controversy followed a video conferencing with doctors of GMC and top state government health officials three days ago. Although the GMC doctors were in favour of continuing non-Covid services and only requested for critical Covid cases, the Government officials proposed increasing Covid-19 beds.
Also Read: AIIMS Bhopal, GMC ink MoU to mutually participate in fields of medical education, treatment, research
Source : with inputs