MP Doctor booked for Threatening, Attempting to Extort Rs 50 lacs from Female Doctor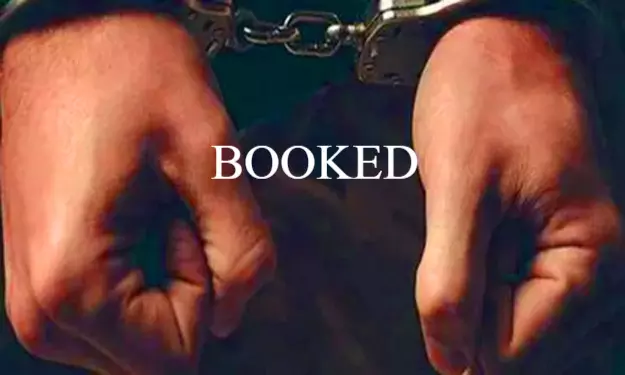 Bilaspur: A doctor hailing from Madhya Pradesh has been booked for allegedly demanding Rs. 50 Lacs from a woman physician by threatening to circulate morphed photographs of her, police said on Monday.
An extortion case under IPC and IT Act provisions has been registered against the accused doctor based on the complaint of the victim's husband who is also a doctor and runs a private hospital here, said JP Gupta, Station House Officer (SHO) of Civil Lines police.
Also Read:Tirupur: Fake doctor arrested, nabbed by health officials

"As per the complaint lodged on Saturday, the woman doctor was in Chitrakoot in Satna district of neighbouring Madhya Pradesh between 2017 and 2020 for her medical studies during which she got acquainted with Dante. When the woman returned here after her studies, Dante allegedly demanded Rs 50 lakhs from her after threatening to circulate morphed images of her," he said.

The accused also allegedly sent a threat letter to the woman's father last month as well as messages on her cellphone, he added.
When she ignored the demands of the accused, the doctor is reported to have sent a threat letter to the father-in-law of the woman at his clinic, who is also a doctor, through courier on March 21 this year. The accused also sent threatening messages to the mobile phone of the mother-in-law of the physician, reports the Daily Pioneer.
The Medical Dialogues team had earlier reported about a similar incident where a Madhya Pradesh-based doctor was arrested after he was reported to have terminated the pregnancy of a minor who was raped by her tutor. Police also arrested the tutor and the parents of the minor girl for conducting the abortion.
The girl has been identified as a 15-year-old and the accused sexually assaulted the girl on October 16 last year at his coaching centre following which she became pregnant, the SP said, citing investigations carried out so far. Her pregnancy was terminated by the doctor on March 22 unlawfully at the private hospital, Prasad said. All the four accused were involved in getting the five-month-old foetus of the minor aborted clandestinely, Betul SP Simala Prasad told reporters.
Source : with inputs