Maha: PG Allopathy doctors to mention MBBS before MD, MS degree, Medical Council to issue directive soon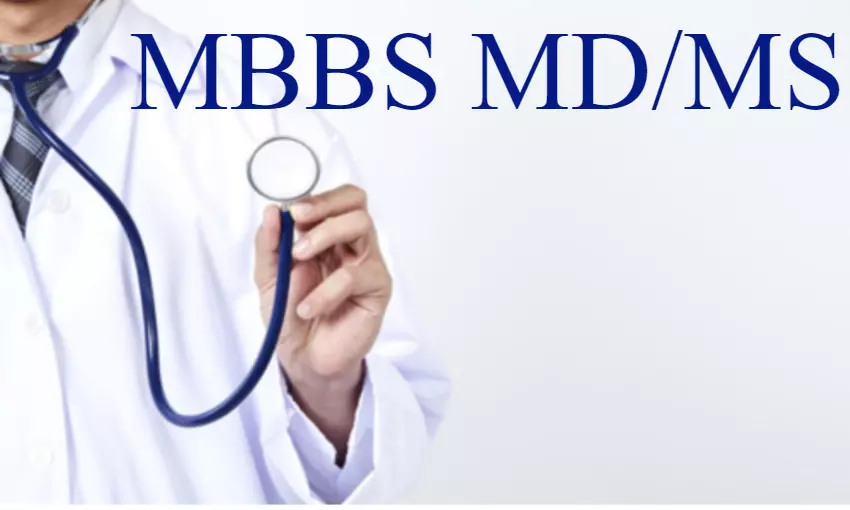 Pune: Amid the ongoing Ayurveda row, the Maharashtra Medical Council (MMC) is finding it imperative to differentiate between Post Graduate (PG) Allopathy Doctors and PG Ayurveda Doctors by mandating the PG allopathy doctors to mention the short form of graduation degree (MBBS) before the post-graduation degrees (MS/MD).

As per a recent report by the Times of India, MMC will soon issue a directive in this regard.
This comes at the onset of the dispute among the Ayurveda and the Allopathy doctors over the Centre's recent decision allowing Ayurveda postgraduate doctors specialized in Shalya (surgery) and Shalakya (diagnosis/prevention) to perform 39 general surgery procedures and 19 other procedures involving the eye, ear, nose, throat (ENT) and bone.
Also Read: PG Ayurveda Will Soon Be Allowed To Practice General Surgery, ENT, Orthopedics And Dentistry
Coincidentally, the postgraduation degrees of Ayurveda doctors are also called as MD and MS similar to that of he allopathy doctors' postgraduation degrees knows as Master of Medicine (MD) and Master of Surgery (MS).

However, the mentioning of MBBS before MD/MS degree will apparently establish clarity for the public while consulting a specialist doctor.

Confirmation to this effect was given by Shivkumar Utture, the president of MMC, who stated, "In a general body meeting on Monday (December 7), we discussed this. The MMC will issue an advisory/directive in this regard in a day or two."
All MBBS doctors get registered with the MMC based on their medical degree (MBBS). Their postgraduation and other higher qualifications are considered as additional qualifications by the MMC. As per Utture, nearly to 1.45 lakh allopathy practitioners in Maharashtra (MBBS and above) were registered with the MMC.
Also Read: Nationwide Doctors Gear Up To Shut Healthcare Service Pan India For 12 Hours Against 'Mixopathy'
"It is now imperative that postgraduate allopathy doctors should differentiate by mentioning the MBBS degree before their postgraduate MS/MD degrees," Utture told TOI.

Calling it a much-needed and welcome move, Sanjay Patil, the vice-president of the state chapter of the Indian Medical Association (IMA) told the daily, "In rural parts, an Ayurveda degree holder simply writes the abbreviation of doctor (Dr) before his/her name. He/she never writes her degree, which is misleading. Again, postgraduate Ayurveda practitioners deliberately writing MS or MD is also very rampant. It creates a false impression in people's minds. There is less awareness about the degree nomenclatures among the masses."
Source : with inputs