MUHS grants affiliation to GMC Satara with 100 MBBS seats, NMC approval awaited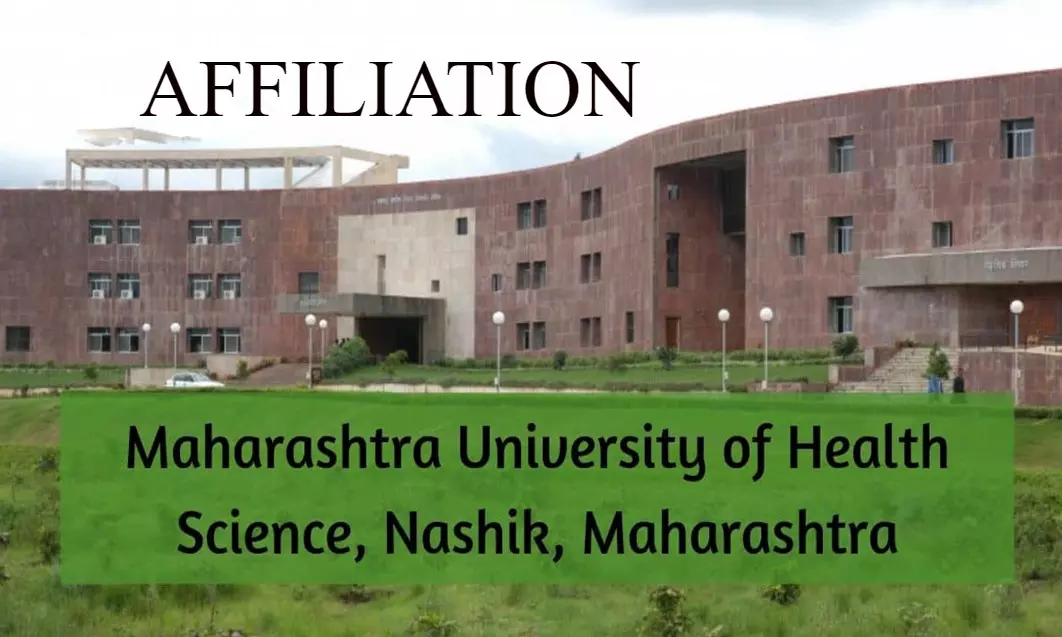 Maharashtra: In a move to bring a major upheaval in the number of existing MBBS seats, the Maharashtra University of Health Sciences, MUHS has recently given its affiliation consent to a new Government Medical College in Satara. With this, 100 more MBBS seats will be added to the state seat pool after the institution becomes functional.
MUHS has issued a circular on November 28 and agreed to grant affiliation to the proposed GMCH at Satara. The institute is most likely to have 100 MBBS seats and it can be functional from the coming academic session of 2021-2022 after it secures a final approval from National Medical Commission (NMC).

The MUHS circular stated, "On the basis of the report by the local inquiry committee (LIC), MUHS has agreed, in principle, to affiliate the proposed medical college to be established as Government Medical College, at Civil Hospital Campus, Satara with the annual intake for 100 seats, pending final authorization from NMC." This came following an initiative of the government to covert 11 district hospitals into GMCH by central approval.
Previously Medical Dialogues team reported that DMER informed that a proposal of starting a brownfield project has been made considering the growing demand for medical and dental seats, for both UG and PG medical courses. A Brownfield Medical College is one that comes into being by converting an existing government hospital into a medical college cum public hospital. Following the proposal, the government previously proposed to convert 11 district hospitals in the state into GMCs in Nandurbar, Satara, Parbhani, Buldhana, Sindhudurg, Nashik, Amravati, Usmanabad, Palghar, Alibaug, and Mumbai. Dr. TP Lahane, Director of DMER confirmed that "We've chosen district hospitals that are already in good shape and can ease into teaching with least possible trouble."
The National Medical Commission had already given its approval to the new Nandurbar Government Medical College, Maharashtra. Among all the district hospitals, Nandurbar is the first which secured permission to accept admission from this year.
The proposal was made under a central scheme that allowed the state government to establish medical colleges by upgrading district or referral hospitals. Following the proposal, PM Modi led Cabinet Committee announced last that 75 new GMCs will be established. This would be done via setting up of medical colleges to be attached with existing district/referral hospitals under Phase-III of the ongoing Centrally Sponsored scheme.

Sudha Shenoy, parent of a medical student and activist told Hindustan Times,
"Hopefully, new GMCs in Alibaug, Sindhudurg, and Parbhani will also receive necessary approvals in the next few months making way for more seats in the next academic year." "Looking at the growing demand for medical and dental seats, both undergraduate and postgraduate, the state government has been planning to ease the competition by setting up more colleges. We are glad at least one of these colleges will be open for admission in the upcoming academic year itself," said a senior official from DMER.
Source : with inputs