Mumbai: Fortis Hiranandani Hospital vandalised, staff manhandled after patient's death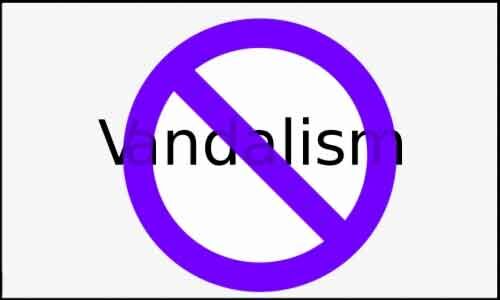 Maharashtra: In a recent case of violence, a Navi Mumbai based private hospital, Fortis Hiranandani Hospital Vashi was reportedly vandalised by the relatives of the patient who died during treatment at the facility.
TOI reports about the incident. The patient was suffering from breathlessness and hence was taken to the hospital. After the initial assessment, the hospital authority informed the relatives of the patients that there were no available emergency beds for the patient and he needed to be taken to another hospital. Before the hospital could have taken steps to assist the family of the patient in the further procedure, the condition of the patient declined and he passed away.
According to the TOI report, the enraged relatives of the deceased resorted to violence and ransacked the private hospital. The angry kin also broke the glass pane of the hospital door, manhandled the hospital staff and security guard injuring them in the process.
Also Read:Maharashtra MBBS intern allegedly commits suicide, work stress blamed

The deputy commissioner of police Pankaj Thane told
Times Of India
that 'the 48-year-old trader residing in Ghansoli was bought by his kin to Fortis Hospital in Vashi at around 4 a.m. on Tuesday as he was feeling breathlessness. The kin alleged that their patient was kept waiting as bed was not available in the ICU. As the patient soon succumbed the kin was infuriated and damaged the glass panes of some door inside the hospital. The Vashi police were summoned and the patient's kin were pacified. An FIR has been registered against accused at Vashi police station."
The allegation of the kin was denied by the hospital spokesperson who confirmed that necessary attempts were made to save the patient by the doctors.
The Hospital's spokesperson further told a daily, "when the patient was bought in the Emergency Room the medical team immediately started assessing. His family members inquired about hospitalization and they were told that all critical care beds were full. Before we could assist the hospital family with the next step, the patient collapsed within three minutes of arrival. Immediately life-saving procedure was initiated and Cardio Pulmonary Resuscitation (CPR) was administered but the patient could not be revived. His family reacted aggressively to the patient's death that and they vandalized the hospital and assaulted staff."
Senior Inspector Ranjiv Dhumal informed the daily that the accused included two sons and two nephews of the deceased and as of now they could not be placed under arrest as their presence is needed at the funeral.
Source : with input