Psychologist Detained for Using Fake Certificate to Practice at Mumbai Hospital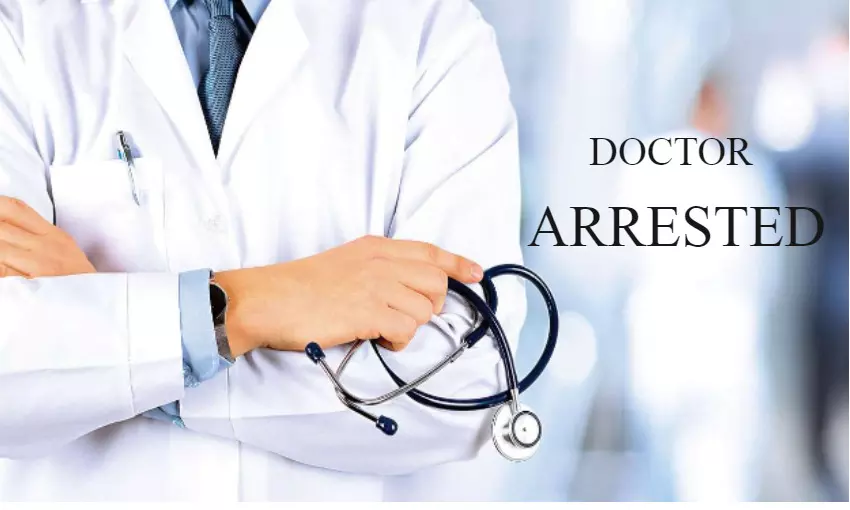 Mumbai: In a shocking revelation, a Mumbai-based clinical psychologist has been arrested for practising at a premium hospital of the city allegedly using a fake degree certificate. Police acted on the basis of a case filed by a social worker, who also runs an NGO for helping stray animals.

The arrested practitioner was practicing at a Bandra-based hospital for the last two years. However, her degree in clinical psychology that was claimed to be issued by Chhatrapati Shahu Ji Maharaj University in Kanpur, Uttar Pradesh was found to be a fake by Police.
According to the police, when the practitioner was asked to submit a copy of her degree by police and she denied doing so. The accused would be produced before a Magistrate Court and Police will request for her custody to investigate the matter further.
Also Read: Karnataka psychiatrist held for stealing, selling baby for over Rs 14 lakh

As per the latest media report by Indian Express, the Bandra –based social worker who filed a case against the practitioner claimed that someone mysteriously left an envelope containing the degrees and other information related to the doctor outside her residence back in April.
Loksatta adds that the envelope also contained the doctors degree of education at Indira Gandhi National Open University in Mumbai, the number of her fans on Twitter, etc.
Following this, she started digging to find out that the psychologist was using a fake certificate to practice at a Bandra-based hospital for the last few years. Afterwards, she sought help from Bandra Police and informed them about the matter. Consequently, Police lodged an FIR on May 26 against the practitioner under several IPC sections for impersonation, cheating, and forgery.
After receiving the complaint Police sent letters to Chhatrapati Shahu Ji Maharaj University and other educational institutions to make queries about the psychologist. Deputy Commissioner of Police Abhishek Trimukhe informed Loksatta that the University confirmed that the degrees including PhD certificates were fake.
Speaking to Indian Express, a Bandra police official said that the practitioner "did not have a degree and used a fake one to work at the hospital for two years. Based on the FIR, we started our investigation. We verified that her degree is fake and asked her to submit a copy of her degree but she refused to do so. She said she does not have the degree with her as her husband took it. We have arrested her."
Indian Express adds that earlier Shiv Sena leader Sanjay Raut had moved to Mumbai Court against the same practitioner seeking removal of some "offensive posts" put up by her on social media against him. He had also claimed at that time that the psychologist was "harassing" him.
On the other hand, the accused practitioner has claimed via her Twitter page that all this has been done to harass her and to take her phone containing proofs against a political leader.
Source : with inputs