Pune Doctor gets extortion call for Rs 5 Lakh, accused alleges husband gave contract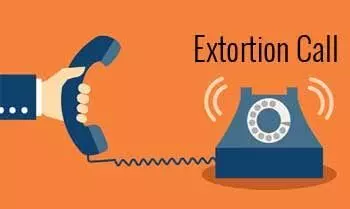 Pune: In a shocking incident, a Pune based female doctor recently received an extortion call demanding 5 lakh rupees from her to spare her and her baby's life.
According to a recent report by a local daily, the accused called the doctor and informed her that her husband had given him a contract to kill both her and her child including paying him Rs 5 Lakh for the task. The man threatened the doctor to pay the same amount to save her and her child.
The female doctor approached the police after which the cops actively searched for the accused and arrested him within 24 hours.
The woman has been identified as a doctor who has her own clinic in the Bibwewadi Kondhwa area.
Pukar News
reports that on 11 January, morning the accused called her on a phone and stated, "Your husband has paid me Rs 5 lakh to kill you and your child. However, I do not take the contract for the murder of the child. If you want to save your child pay me Rs 5 lakh."
Scared and baffled by the phone call, the doctor immediately file the complaint with the Market Yard police station. The police started nabbing the offender. Once they got hold of the identity, they visited the construction site where the offender was supposedly working. A team led by senior inspector Duryodhan Pawar visited the construction site and the police officer disguised themselves as health workers. They approached the person concerned to get a list of workers for the corona vaccine, reports the daily.
They succeeded to get the details of the labourers from the list. They spotted the accused and immediately arrested him. The accused originally heralds from Chattisgarh. The whole operation was carried out by the police within 24 hours of the complaint being lodged.
A few months back a similar incident also took place in Pune itself where a 28-year-old doctor also received an extortion call from certain people and when he approached the police against them, the accused allegedly abducted him and harassed him in a hotel. The doctor was allegedly held captive in the hotel for one night after which the police arrested the accused.
Source : with inputs