Dr Nitin Behl of Fortis Hospital gets Best Gastroenterologist of Punjab award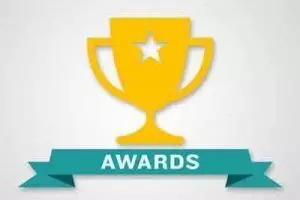 Ludhiana: Dr Nitin Behl, Additional Director, Gastroenterology and Hepatology, Fortis Hospital has got the Best Gastroenterologist of Punjab award.

He received the award from Balbir Singh Sidhu, the Health Minister of Punjab.

As per a recent media report by
The Tribune
, Dr Vishwadeep Goyal, Zonal Director, Fortis hospitals, congratulated Dr Behl on his current achievement for adding a new feather on his cap.
Dr. Nitin Shanker Behl is an MBBS from DMC H, Ludhiana and he completed his M.D. (Medicine) from Institute of Medical Sciences, Banaras Hindu University, Varanasi and D.M. (Gastroenterology) from S.MS Medical College Hospitals, Jaipur. He has over 15years of rich experience in the field of Gastroenterology. He was awarded National Scholar Award by UEGF (United European Gastroenterology Federation) at Barcelona, Spain in October 2010 and he was the First Indian to be awarded this prize. He was also awarded Young Scholar Award by European Association of Study of Liver Disease (EASL) at Berlin in April 2011.
He is currently serving as the head of gastroenterology and hepatology department of Fortis Hospital, Ludhiana. He also served in Dayanand Medical College and Hospital, Ludhiana. He has vast experience in the treatment of Hemorrhoids, Inflammatory Bowel Disease (IBD), Liver Disease, Gastritis, Hepatitis B, Hepatitis C, Pancreas transplantation, and Steatosis.
He was professionally associated with the Medical Council of India (MCI). Dr. Behl has publications in international a well as national journals. His areas of specialization include Alcoholic Liver Disease, Inflammatory Bowel Disease (including Crohn's Disease and Ulcerative Colitis), Irritable Bowel Syndrome, Gastrointestinal Bleeding, Gastrointestinal problems during pregnancy, Hepatitis, Liver Diseases, Malabsorption and so on.
Fortis Hospital Ludhiana has become one of the most revered tertiary care hospitals in the region catering to the healthcare needs of people residing in Ludhiana and its adjoining districts. This 259-bedded capacity multi-specialty hospital comes well equipped with state-of-the-art technology.
Source : with inputs