RUHS defers MD, MS, PG Diploma Exams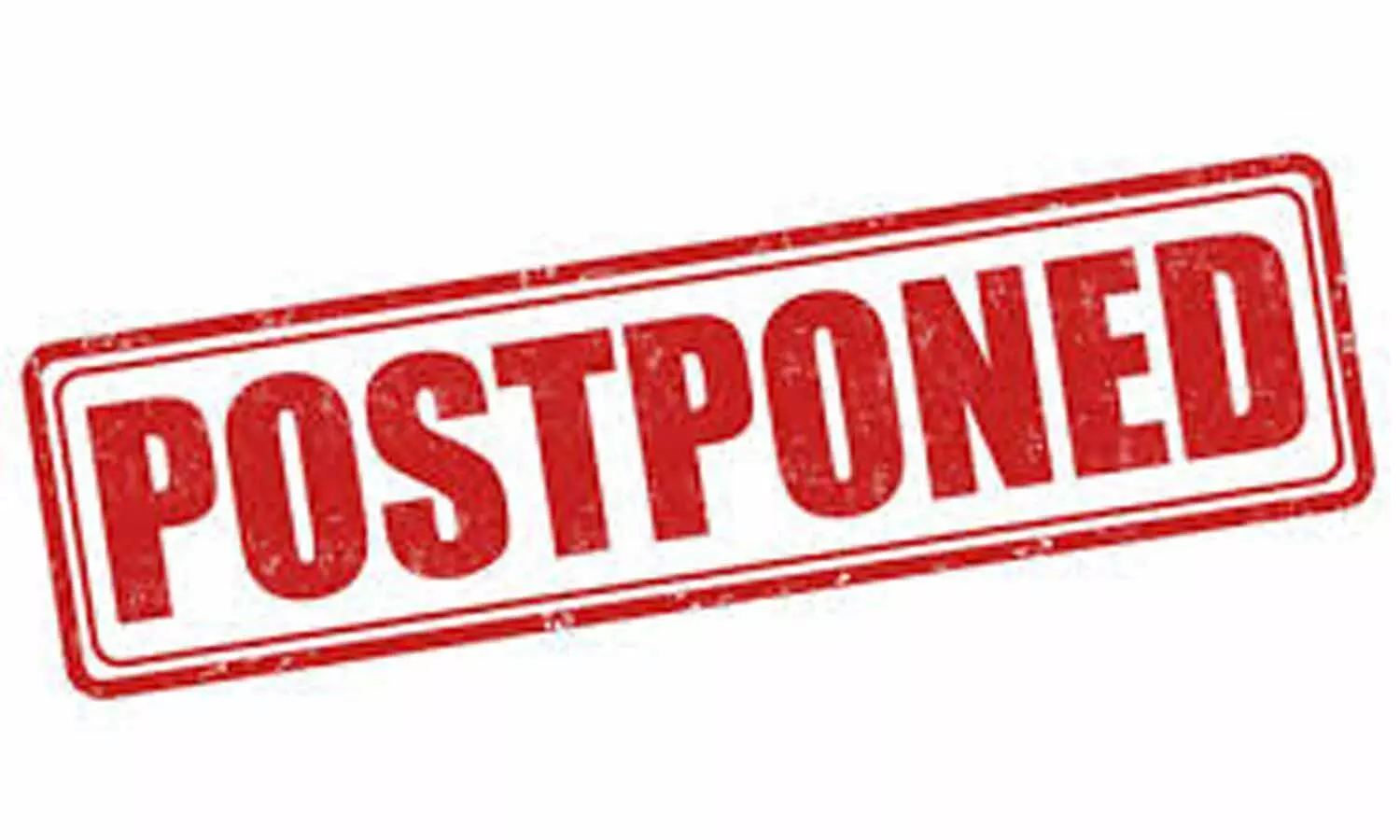 Jaipur: In a recent letter directed to the head of all medical colleges in the State, the Registrar of Rajasthan University of Health Sciences (RUHS) has informed the decision to postpone the examinations of all the Post-graduate MD/MS and PG diploma courses till further orders. These exams were scheduled to be held in the last week of May and the first week of June this year, mentioned the letter dated 13.05.2021.
This comes as a continuation of the earlier order issued by the Directorate of Medical Education. The letter dated 15.04.2021 mentioned the ongoing surge in Covid-19 cases as the reason for continuing utilization of the services offered by the third-year PG resident doctors. "In the run-up to the outbreak of the Covid-19 epidemic, the services of PG residents are very essential," the letter said.
Also Read: Rajasthan: Resident doctors allege discrimination in assigning COVID duties, threaten to quit

"As the new batch of PG Residents is likely to be delayed in 2021 in the face of outbreak of Covid-19 epidemic, the main examination for the third year residents of PG course is scheduled to be held in May, 2021," read the letter.

"Therefore, the services of third year residents of PG course are proposed to be used for Covid-19, for which it is directed to postpone the main examination for third-year residents of PG course till further directions by not conducting the main examination in May, 2021," further mentioned the earlier letter by Directorate of Medical Education.
Medical Dialogues had recently reported that the National Medical Commission (NMC), in a recent advisory, mentioned that in the light of the delay in the conduction of NEET PG 2021 and all other medical examinations across the medical institutions, all the PG medical students will continue their services as resident doctors until a fresh batch of MBBS graduates join to serve.
Also Read: PG Students can continue as Residents until fresh batch joins: NMC

The decision had been taken to ensure that there would not be any shortage of Residents to deal with the COVID-19 pandemic.

A few days later, the Prime Minister's Office announced its decision to postpone NEET-PG for at least 4 months and utilize the services of fresh pass-outs for COVID duties.
The PMO release further mentioned that the services of Final Year PG Students (broad as well as super-specialties) as residents may continue to be utilized until fresh batches of PG Students have joined.
To view the official letter of postponement, click on the link below.
https://medicaldialogues.in/pdf_upload/rajasthan-exams-153471.pdf