MCI approves 400 more MBBS seats in Tamil Nadu Medical Colleges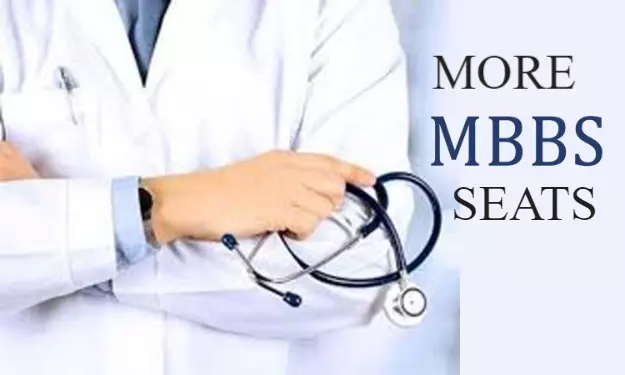 Tamil Nadu: Tamil Nadu has now got more 400 MBBS seats to offer to all aspirants who aim to pursue their UG medical education from the state. This comes from the fact that recently the Medical Council of India (MCI) has taken key decisions in response to the state calls for increasing the number of MBBS seats in government and private hospital colleges set up in Tamil Nadu and for allowing some self-financing medical colleges operating in Tamil Nadu to start MBBS courses.
According to recent media reports, the private and government colleges which secured permission from the government for the addition of extra MBBS seats are-

Kanyakumari Government Medical College located at Asaripallam in Nagercoil, Kanyakumari District got the permission of adding 50 more seats along with the already existing 100 seats. It is one of the reputed specialized hospitals in the districts. This college started with 100 seats in 2004 and started its PG department in 2016.

Meenakshi Medical College and Research Institute and Savita Medical College both were granted permission to increase their seat capacity by 100 each.
Panimalar Medical College Hospital and Research Institute affiliated under Tamil Nadu Dr. MGR Medical University, also secured a nod from MCI to start MBBS course with 150 students.
Commenting on the advantage of the additional seats, the director of medical education Dr R Narayanababu of Kanyakumari Medical college informed
TOI
that The policy of the state is to start new medical in every district. district and increase seats in all existing medical colleges to 250. Besides training doctors, these colleges will function as tertiary health care facilities".
Previously Medical Dialogues team had reported that the Tamil Nadu government secured permission to built 11 new medical colleges. The foundation stone of nine of these colleges has already been laid by the government. The colleges will be built in the districts of Ramanathapuram, Virudhunagar, Dindigul, Tirupur, Namakkal, Nagappattinam, Krishnagiri, Tiruvallur, Kallakurichi, Nilgiris and Ariyalur. According to a report by
TIE
an additional 1,650 MBBS seats will be filled in Tamil Nadu in the 2021-22 academic year through these 11 new medical colleges. Currently, 3,250 medical seats are being filled.
Source : with inputs