OBC reservation in TN: DMK files contempt petition, HC issues notice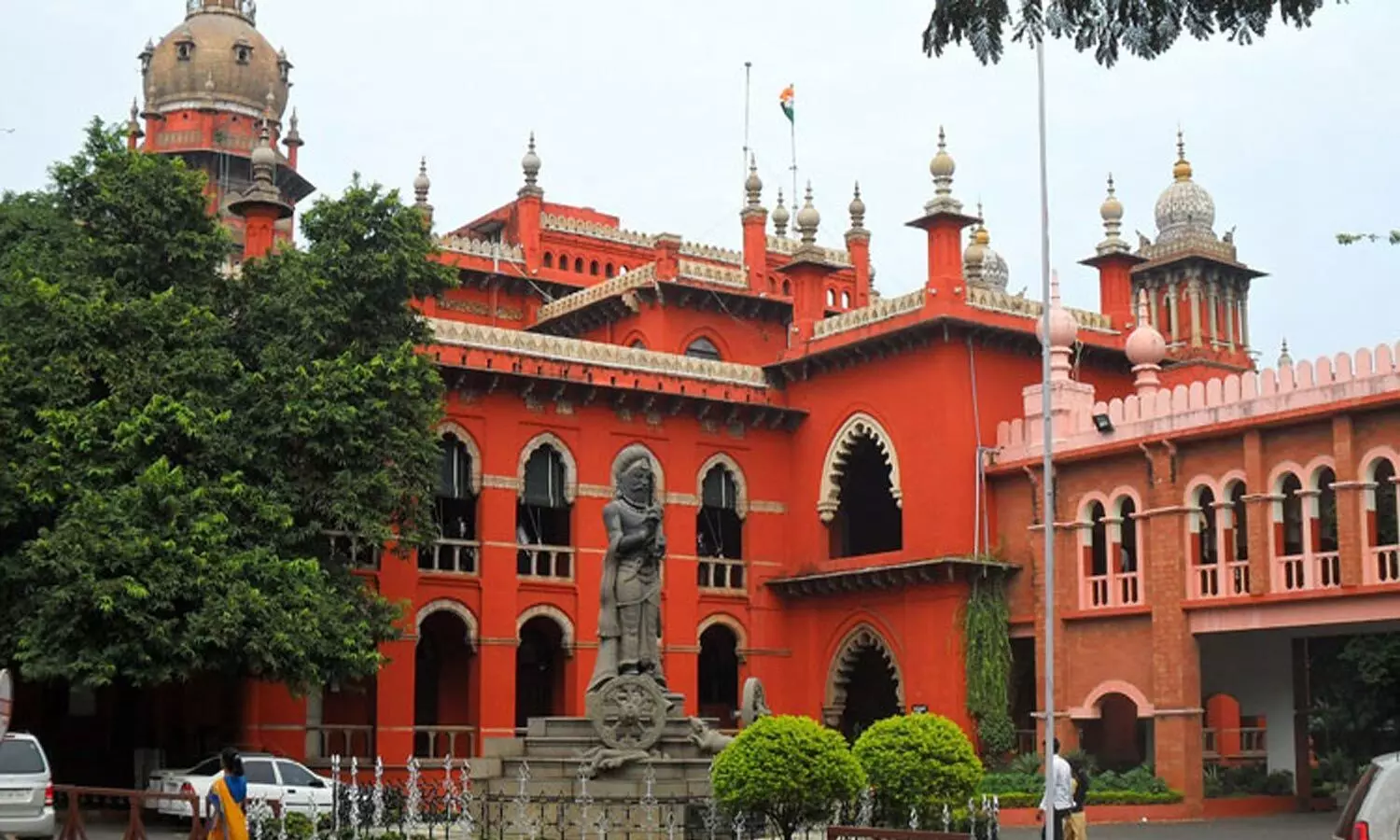 Chennai: In the latest development regarding the Other Backward Class (OBC) reservation for the medical and dental admissions in the state of Tamil Nadu, the Madras High Court has issued notices to a number of Central and State Government officials while acting on the contempt petition moved by the Dravida Munnetra Kazhagam (DMK).

The High Court bench comprising of Chief Justice Sanjib Banerjee and Justice Senthilkumar Ramamoorthy had issued a notice in the contempt petition on Monday after taking note of the contentions made by Senior Advocate P Wilson appearing for DMK. The matter would be next heard on April 26.
In Tamil Nadu, a total number of 69% reservations has been provided for OBCs, SC, and ST, of which OBC (BC and MBC) reservations are to an extent of 50%. The basis for this 69% reservation is rooted in the Tamil Nadu Backward Classes, Schedules Castes and Scheduled Tribes (Reservation of Seats in Educational Institutions and of Appointments or Posts in the Services under the State) Act, 1993.
Also Read: PG medical admissions: Tamil Nadu Medical Students Association demands OBC reservation under All India Quota seats in NEET PG

As per the latest media report by the Bar and Bench, the High Court had ordered last year to form a committee to decide on the manner for the implementation of reservations for OBCs for state surrendered medical seats in the All India Quota in non-central medical colleges.

The Hindu adds that the HC bench on 27.07.2020 had specifically ordered the inclusion of the State Government's Health Secretary and the Director-General of Health Services (DGHS) in the Committee.
However, P. Wilson, appearing on the behalf of the TN Government had contended that instead of the State's Health Secretary, a Corporation Member was nominated to the Committee by the State government's Chief Secretary.
Bar and Bench further had added that the counsel for DMK had also contended that the modified terms and conditions of the Committee had been designed only to deal with the OBC reservations and it hadn't looked into reservations of candidates of the Scheduled Caste/Scheduled Tribe categories.
The counsel for DMK had also contended that the HC had directed that the decision of the committee should be made preferably within three months. However, DMK counsel had contended that this direction had also been violated by the Government.
It had been further contended that due to the indecisiveness on the part of the Government the purpose for the formation of the Committee and the decision of granting 69% reservation in the All India Quota in the state-contributed seats had stood defeated.
Thus, the counsel for DMK had further contended that this delay on the part of the Centre had been deliberate and due to this, the prospectus for 2021-22 postgraduate admissions had been issued without factoring in the reservation.
Also Read: OBC quota in TN share of AIQ Medical seats: Madras HC to pronounce orders on July 27
Source : with inputs