Despite NMC recommendations, No permission for medical colleges to reopen in Telangana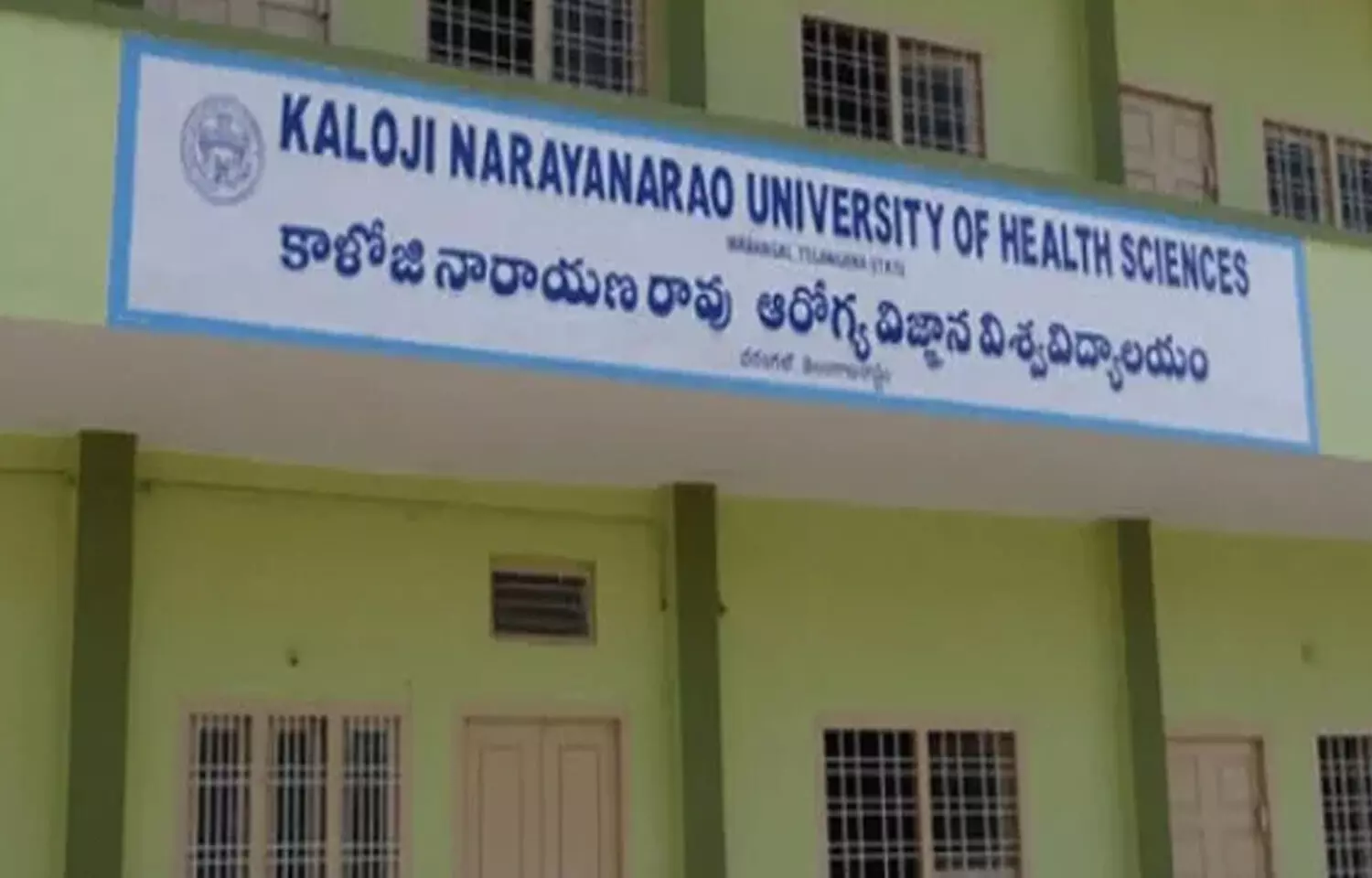 Hyderabad: Despite the Ministry of Health and Family Welfare (MOHFW) permitting to reopen of medical colleges from December 1 following the recommendations by the National Medical Commission (NMC), the State Government of Telangana Thursday decided to delay the reopening of colleges in the state.

In view of this, Kajoli Narayana Rao University of Health Sciences (KNRUHS), Warangal has directed all the medical colleges to delay the process of resuming the classes and to open the medical colleges only after the government issues orders with specific guidelines.

Earlier, on November 25, the Secretary of the Ministry of Health and Family Welfare, Rajesh Bhushan issued a letter and instructed the state government to take the necessary steps and precautions to reopen the medical colleges for undergraduate MBBA students of the 2021-22 academic year in Telangana on or before December 1.

Telangana Today
reports that the decision of reopening the medical colleges was taken following the recommendations by the National Medical Commission (NMC). The commission had also released the academic schedule and gave certain guidelines in order to ensure the safety of the medicos amidst the pandemic. The medical colleges have been strictly instructed to follow the protocols and to maintain a sufficient number of non-covid beds in teaching hospitals so that it can help in the undergraduate medical training.
Some of the guidelines of NMC regarding the reopening of colleges reportedly made it difficult for the state of Telangana to start reopening the colleges. Moreover, as per the daily, the concerned parents of many MBBS students also approached the state requesting that the classes should resume after the vaccine is available. The government felt that it is necessary to prepare all the safety measures before allowing the students into the colleges as the safety of students is of utter importance.
Currently, Telangana healthcare is fighting against the pandemic as there has been reportedly 2,72,123 confirmed COVID cases in the state. Moreover, there are 8,826 active cases and the number of deceased is 1,467. Taking cognizance of the current situation, the state has decided to put a stay on the order of reopening the medical colleges and denied to allow the colleges to restart their classes immediately from December 1.
Source : with inputs