Telangana begins application process to recruit 50,000 MBBS graduates for COVID-19 Battle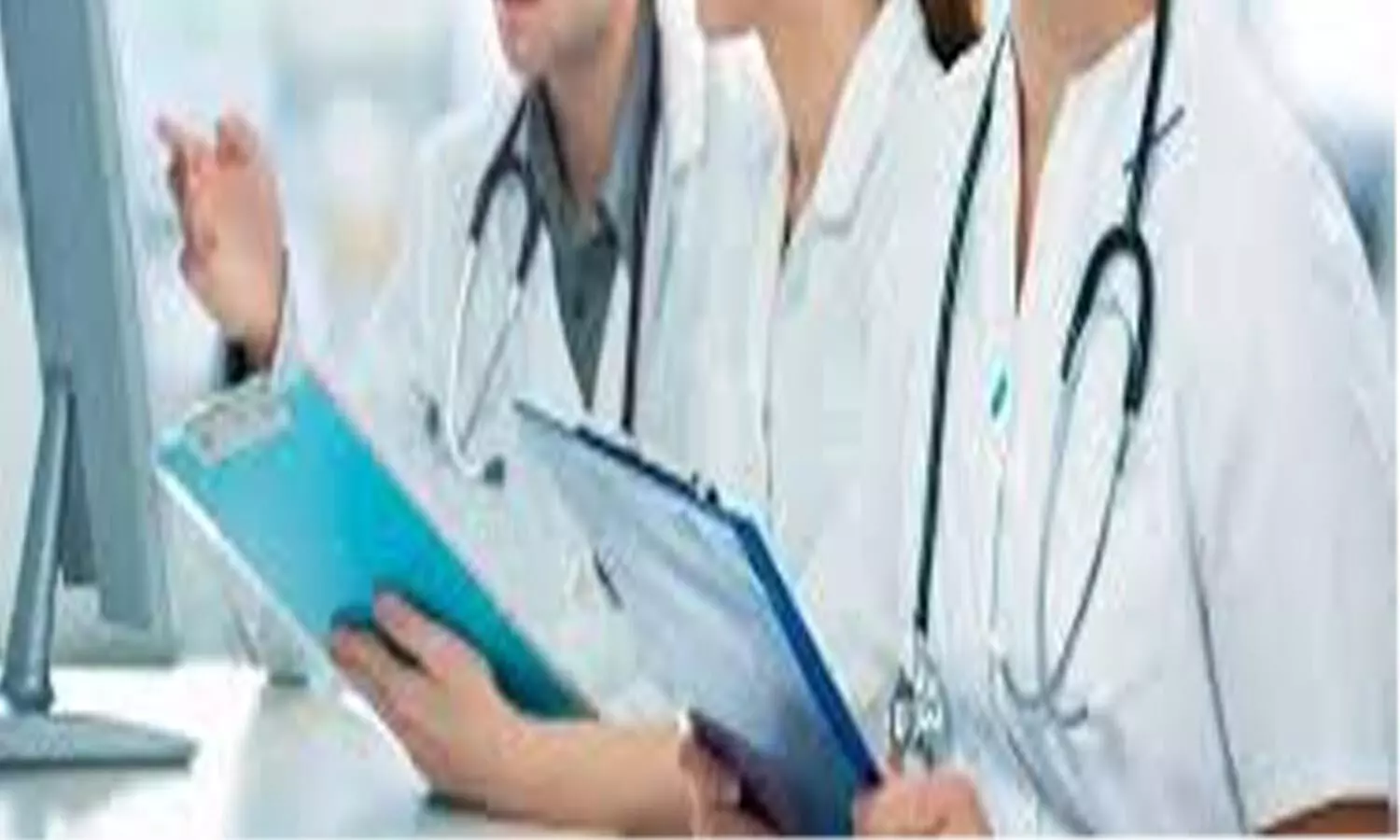 Hyderabad: To bring down the pressure on the Medical and Health health staff, who are working as the frontline warriors in the midst of Corona surge in the State, Telangana Chief Minister K Chandrashekhar Rao on Sunday night decided to invite applications from the 50,000 medical students, who have completed the MBBS and are qualified.
Mr Rao, who held a high-level review meeting with the concerned officials and Ministers at Pragathi Bhavan here on the prevailing Covid situation in the state, instructed the medical and health officers to appoint for two to three months period, doctors, nurses, lab technicians, Pharmacists, and other paramedical staff immediately and utilise their services for the Corona treatment.
Also Read:Telangana to receive 3.6 lakh doses of COVID vaccine: State Health Director
He said these temporary employees should be paid respectable salaries and since they are extending their valuable services for the state their services should be suitably recognized.
In future ,they should be given weightage marks when they are appointed for government jobs.
The CM urged the young doctors to come forward to serve the people who are facing a difficult situation.
The CM said those interested could apply online by logging into https://odls.telangana.gov.in/medicalrecruitment/Home.aspx
The CM also urged the qualified nurses, pharmacists, lab technicians, and paramedics to come forward and offer their services.
The CM also decided to start Super specialty hospitals at Warangal and Adilabad immediately and appoint medical and health staff there.
The CM instructed that the 250-bed Super specialty hospital of the MGM at Kakatiya Medical College premises, Warangal and 250-Bed Super specialty hospital at RIMS Adilabad should become operational immediately.
The CM also instructed Principal Secretary (Finance) Ramakrishna Rao to immediately release Rs 28 Crore, Rs 8 Crore under PMSSY to Super specialty hospitals at the MGM, Rs 20 Crore to Super specialty hospitals at RIMS in Adilabad immediately.
The CM instructed the officials concerned to immediately take measures to appoint 363 staff at the Super specialty hospital in Warangal and 366 staff at the super specialty hospital at RIMs, Adilabad.
Also Read:HC stay on Telangana Medical Council elections, reprimands state for interference
Source : UNI