Kolkata: PG Doctorate trainee alleges molestation, sexual harassment, files FIR against senior doctor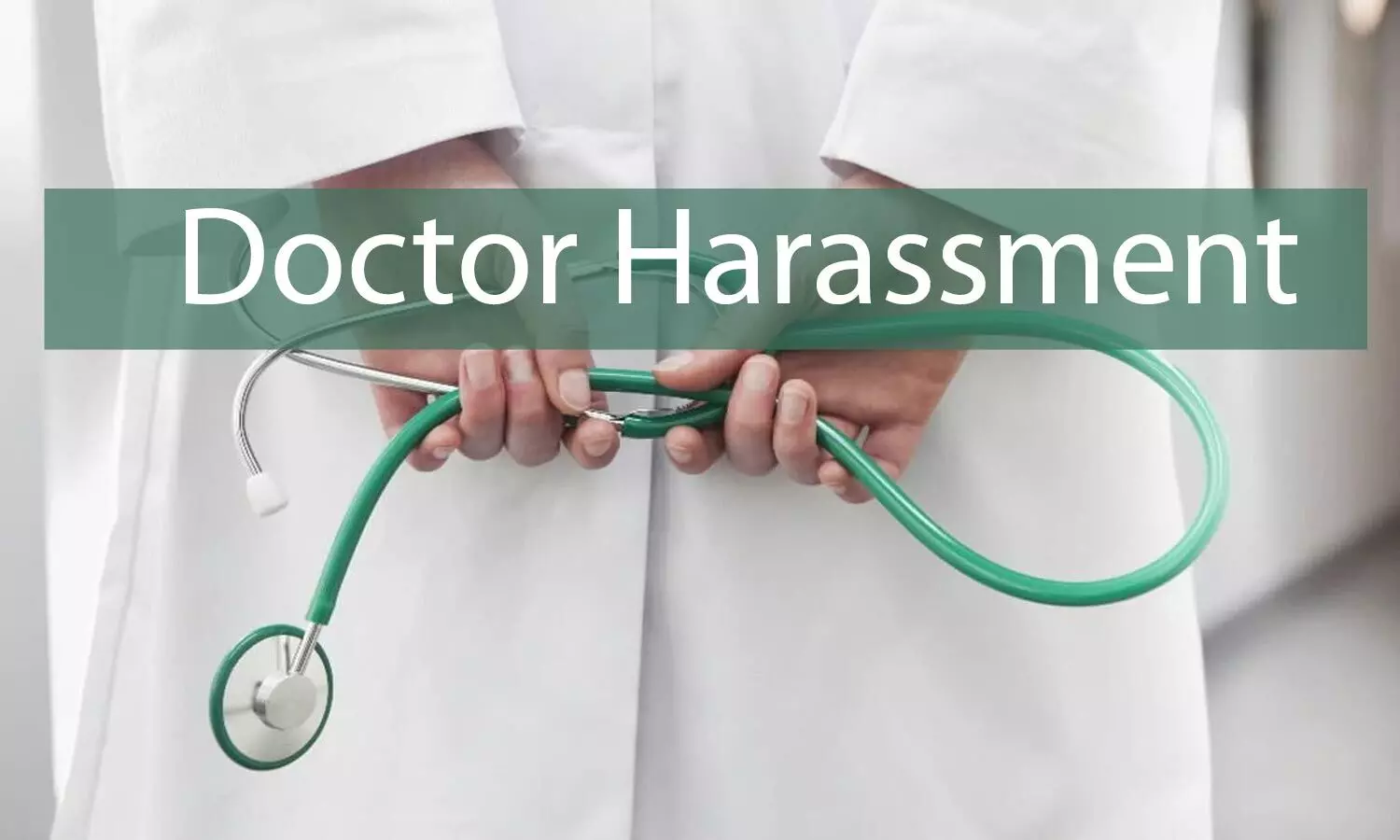 Kolkata: A Kolkata-based post-doctorate trainee doctor has lodged a complaint of sexual harassment against one of her department seniors on Friday.
The female doctor in her complaint has alleged that her department senior sought sexual favours from her and despite her refusal made unwanted advances towards her. She also alleged that the accused threatened to ruin her career if she did not comply with his obscene demands.
As per recent media reports, she has lodged an FIR with a south Calcutta police station under the relevant sections of IPC pertaining to molestation and insulting the modesty of a woman. The doctor is a mother of one child and she has been working as a post-doctorate trainee doctor in a government hospital in Kolkata.
Also Read:Maha: Dy CM suspends doctor over molestation, harassment allegations by patient; announces implementation SOPs at COVID centres

According to her complaint, despite her denial, her senior kept on persisting her for sexual favours and threatened to ruin her career if she opposed. The Telegraph reports that she had reported the matter at her department also but no step was taken by the departmental head. She further alleged that her head of department had formed a nexus with the senior doctor and thus also played a part in the alleged offence.

The doctor claimed that at first, she was trying to ignore the matter and politely deny the doctor who was her senior. However, when she became vocal about her senior's unwanted sexual advances, she was compelled to perform more and more work and she also had to face public humiliation on no logical ground.
She told
The Telegraph
," He (accused senior) also started sending messages and calling me at odd hours, sometimes in midnight (when I was not on duty at the hospital). He started seeking my presence in his chamber in close proximity when nobody was inside the chamber and without any reason." "When I refused, he started maligning me and threatened to ruin my social life and my life as a student and doctor," the complaint reads.
The obscene text messages have already been delivered to the police as evidence. "The allegation is very serious because it involves non-action from a government institute," said complaint's lawyer S.K. Salim Rahaman.
Commenting on the whole matter, she further stated, "Initially, I had tried to turn down the demands gracefully without getting into any confrontation as he was a senior in my department. But when he crossed the line, I reported the matter to the department. But surprisingly there was no action against him. I was left with no other option but to seek police help."
An FIR has been lodged under IPC sections pertaining to molestation and insulting the modesty of a woman.
An officer told
Times of India
, "A probe has been initiated. We might ask her to record her statement before a magistrate."
Source : with inputs