Violence at NRS Medical College: Intern assaulted by kin of deceased patient, 4 held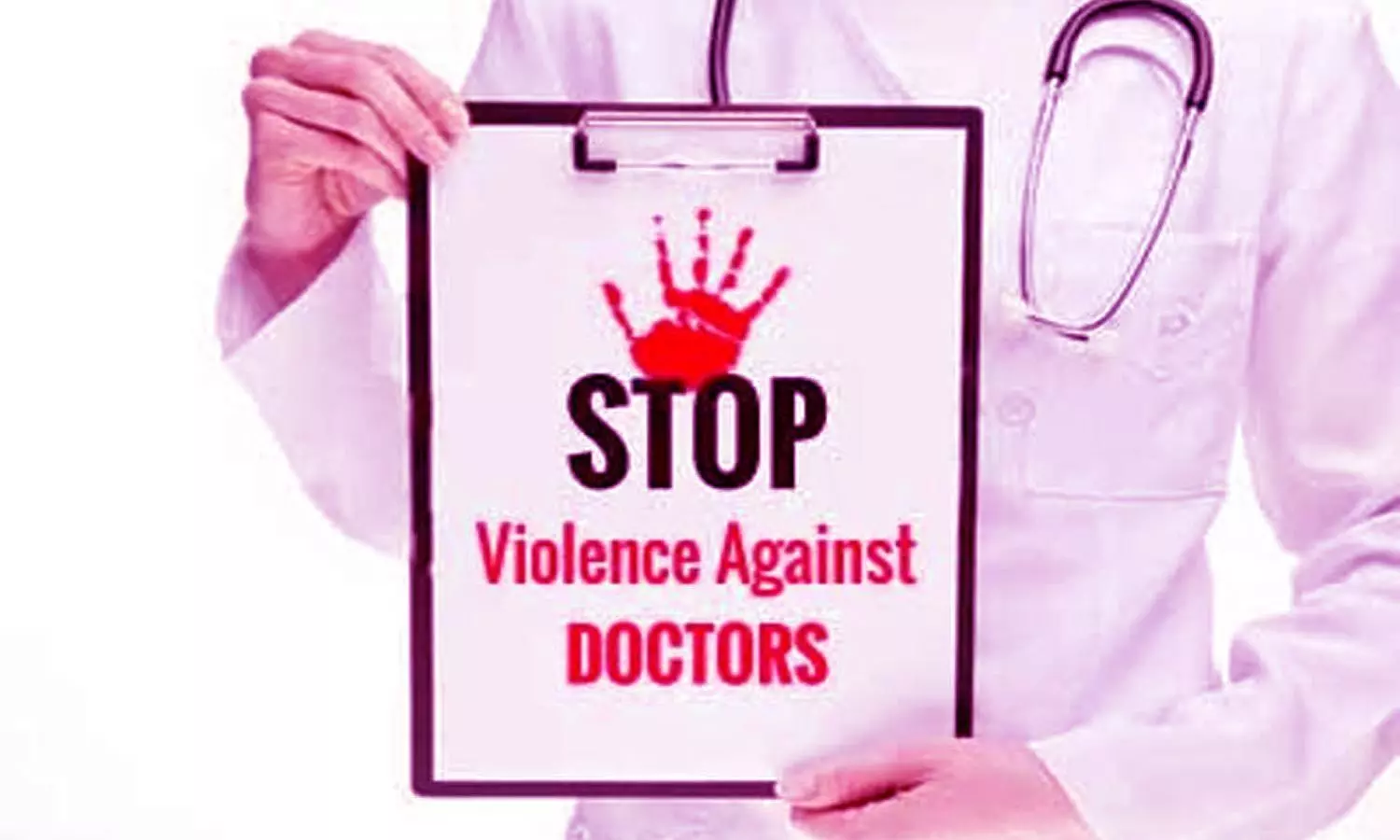 Kolkata: In yet another incident of violence against health professionals, an intern at NRS Medical College, Kolkata was assaulted by the patient's kin following the death of a patient.
According to a recent media report, the infuriated attendants of the patient assaulted the intern alleging medical negligence. The NRS medical college administration, as well as the police, took immediate action against the accused that assaulted the medico and arrested four of the attackers involved in the incident.

Speaking to TOI, the police informed about the terrible incident that took place on Tuesday at around 4:20 p.m when a patient accompanied by some of his attendants was brought to the emergency ward of the NRS hospital. The intern on duty attended the patient and after checking the patient he declared that he has already passed away in the process of shifting. The patient had been shifted to NRS hospital from Kakinada in North 24 Pargana.

The patient had suffered cardio-respiratory failure. When the medico declared the patient dead, the relatives of the deceased started having heated conversations with the hospital staff and resorted to violence. The intern doctor tried to intervene and calm them down but four of them allegedly attacked the intern on duty, reports the
Times Of India
.
Then, the hospital administration informed the police who immediately placed the four accused under arrest. The accused have been sent to 2 days of judicial custody.
"When doctors here broke the news, the deceased's kin began arguing. This soon turned violent as they stopped staffers from doing their work When the intern asked them to cool down, he was attacked by the accused", one of the cops informed the daily.
Source : with inputs