Study of Medicine requires SHARP YOUNG MINDS, MCI justifies age limit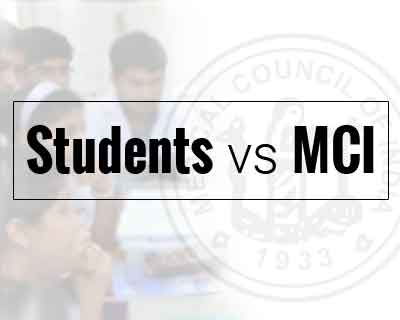 New Delhi: The Medical Council of India (MCI), justifying its recent decision of capping the upper age limit for NEET-at 25 years for medical aspirants (general) for MBBS and BDS courses submitted that 'sharp young minds' are required to study medicine. However, SC/ST and OBC have been given a relaxation upto 30 years.
The affidavit filed by the apex education regulator in the Supreme Court states, "It is humbly submitted that age is a major factor in determining the capability of the student to learn," the regulator said in its affidavit. "It is relevant to submit that the study of medicine requires rigorous study and training imparted during the MBBS/BDS course and, therefore, sharp young minds are required to absorb the same .... A young student studying MBBS/BDS course will be able to grasp the teaching and training imparted in the medical colleges with more ease and efficiency, " reports Tribune
The affidavit further adds, "It is unfair to make a young student giving the NEET examination for the first time to compete with a much older student who had more time to prepare and had already given several attempts," reports The Telegraph.
The MCI submission was made  following a direction by the court on a petition filed by some medical students, who have challenged a clause introduced in the admission notice, dated January 31,2017, by the Central Board of Secondary Education (CBSE), providing a maximum of three attempts for the National Eligibility cum-Entrance Test (NEET).
Approximately 7.5 lakh students appear for nearly 63,000 MBBS seats and 27,000 BDS seats in government and private medical colleges all over the country.
"It is submitted that it is discernible that when the number of students competing are far in excess of the number of seats available then it becomes very difficult to assess and determine real merit, " the affidavit further  justified.