Doctors successfully separate conjoined twins at AIIMS in Jodhpur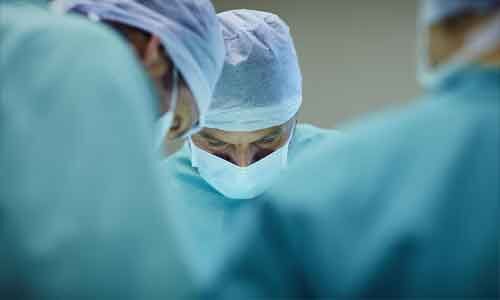 Jodhpur: Doctors at AIIMS in Jodhpur successfully separated conjoined twins in an operation that went for over four hours.
Conjoined twins are two babies who are born physically connected to each other.
Conjoined twins develop when an early embryo only partially separates to form two individuals. Although two fetuses will develop from this embryo, they will remain physically connected — most often at the chest, abdomen or pelvis. Conjoined twins may also share one or more internal organs.
"The twins were joined together at the chest and stomach. Both of them weighed close to three kilograms together, which brings the weight of each of them to around a kilo and a half. The ideal time for such operations is three to six months," HOD, AIIMS Dr Arvind Sinha told reporters on Monday.
"One of the kids, however, had heart, lungs and kidney complications and his chances of survival were really low," he said.
"When such a situation arises, usually the life of the other child is also threatened. Therefore, we undertook the surgery, which went for over four hours and successfully separated the two on Sunday," he further said.
Both the twins are on a ventilator and are under observation right now, according to the doctor.
Sinha also said that the treatment of the children was conducted free of cost as the family, coming from the lower strata of the society, was unable to pay for the same.
There are no specific signs or symptoms that indicate a conjoined twin pregnancy. As with other twin pregnancies, the uterus may grow faster than with a single fetus, and there may be more fatigue, nausea and vomiting early in the pregnancy. Conjoined twins can be diagnosed early in the pregnancy using standard ultrasound.
In rare cases, twins may be conjoined with one twin smaller and less fully formed than the other (asymmetric conjoined twins). In extremely rare cases, one twin may be found partially developed within the other twin (fetus in fetu).
Pregnancy with conjoined twins is complex and greatly increases the risk of serious complications. Conjoined babies require surgical delivery by cesarean section (C-section) due to their anatomy.
Source : ANI