Tamil Nadu: 21 hospitals face action on flouting Biomedical Waste Rules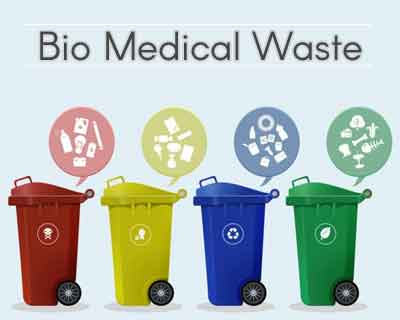 Tamil Nadu : 21 private hospitals in the state are going to bear the brunt of NGT wrath after the tribunal has called for immediate action against them for flouting Bio Medical norms. The Southern bench of the NGT has even called for a launch of prosecution against these 21 hospitals, after declaring them guilty of " Committing  gross violations " of the Medical waste (Management and Handling) Rules 1998.
As per the Tamil Nadu Pollution Control Board (TNPCB) records, these 21 hospitals are maintaining records, yet they do not tally with the quantum of waste maintained reports the
Hindu
. The hospitals found guilty include:


Apollo Hospitals in Tondiarpet,


M/s. Government Peripheral Hospital in Tondiarpet,


M/s. Madras ENT Research Foundation Pvt. Ltd. in R.A. Puram and M/s. Brain & Spine Hospital in T. Nagar.,


M/s. Sooriya Hospital in Saligramam


M/s Rajan Eye Care Hospital in T. Nagar


M/s. Cancer Institute (WIA) in Sardar Patel Road and on East Canal Road


Dr. Ramachandran Diabetes Care (P) Ltd in Guindy


M/s. RG Stone Urology & Laparascopy Hospital in Saidapet


Billroth Hospitals in Shenoy Nagar and in R.A. Puram


Dr. Mehta's Hospitals Pvt. Ltd. in McNichols Road


Lister Metropolis Lab Research Centre Ltd


M/s. Institute of Social Obsetrics


Government Kasturba Gandhi Hospital For Women and Children


General Hospital in Triplicane


M/s. Voluntary Health Services in Taramani


M/s. Chennai Meenakshi Multi Speciality Hospital Ltd. in Mylapore


M/s. Dr. Agarwal's Eye Hospital on Cathedral Road


M/s. Apollo Health and Lifestyle Ltd. in Alwarpet


M/s. Prashant Fertility Research Centre in Velachery


The bench comprising of Justice P. Jyothimani and expert member P.S. Rao, did not even spare government hospitals, reprimanding the TNPCB on why govt hospitals like Stanley Hospital do not even have their own Sewage Treatment Plant (STP). The health secretary has been directed by the board to take relevant measures and file a report of the same with the Tribunal.
Action against Kanchi Kamakoti Child Trust Hospital Pending
Proceedings are on against a Chennai Hospital, Kanchi Kamakoti Childs Trust on the allegations that it was selling its biomedical waste to a vendor at Rs 40/kg, rather than paying Rs 39/kg to dispose the same according to the rules.
Hindu adds that  CB-CID, the investigating agency would submit its report during the next hearing of the case.
Read Also : 
Chennai: Bio-medical Waste Scam exposed